Brisbane Bullets sign Matt Hodgson
The deal is official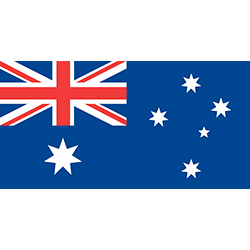 The Brisbane Bullets have signed center Matt Hodgson on a one-year deal with the club.
The 6'11 Ipswich local will return to Brisbane from Adelaide, in what has been a busy free agency period.
The former Saint Mary's college graduate began his journey at the AIS (Australian Institute of Sport, Canberra) before representing Australia at the World University Games and more recently was named in the Boomers side for the Gold Coast Commonwealth Games.
Hodgson is looking forward to returning to the sunshine state and playing under Boomers Coach Andrej Lemanis.
"The Bullets system suits my playing style, above the rim finishes, being able to finish off plays with dunks and to be able to protect the rim down the other end by blocking shots and making it hard for the opposition to score."
"The move back to Brisbane will mean I will get a full season under Coach Lemanis and I am looking forward to developing my game at the club." said Hodgson.
It is his on-court presence and physicality that will bring a different dynamic to the new look Brisbane Bullets Basketball.
"He gives us a shock-blocking presence, great rebounding including out of the cylinder and offensively provides a low post target which will open up opportunities for others around him." said Coach Lemanis.
In 35 games with Adelaide last season, Hodgson averaged 4.5 points and 3.2 rebounds per game in 12 minutes of action per game.
Hodgson joins Cam Gliddon, Jason Cadee, Adam Gibson, Reuben Te Rangi and Mika Vukona as contracted players with Tom Jervis told by the Club he is free to engage in discussions with other teams.