Jason Cadee signs a three-year deal with Brisbane Bullets
Jason Cadee has signed with the Brisbane Bullets on a three-year-deal which will see the sharpshooter remain in Brisbane until the end of the 2020-21 season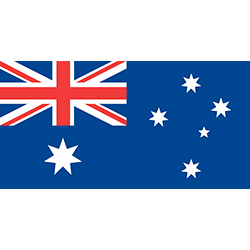 Jason Cadee has signed with the Brisbane Bullets on a three-year-deal which will see the sharpshooter remain in Brisbane until the end of the 2020-21 season.
This season will mark Cadee's ninth in the NBL after beginning his career at the Gold Coast Blaze before moving to Adelaide in 2012 where he helped the 36ers reach the Grand Final before heading to the Sydney Kings.
The 186cm guard is highly regarded for his ability to run a team and too creative for others as well as the ability to score himself.
Brisbane Bullets Coach Andrej Lemanis, said he was thrilled Jason had decided to pull on the Bullets jersey.
"It's a good outcome for the Bullets and great opportunity for Jason. We have faith in him to lead to the team in the point guard position."
"My experience with Jason over the past few years is that is he is great in that role and we are looking forward to being a part of his journey and helping him grow" said Lemanis.
Returning from a successful Commonwealth Games campaign, Cadee is looking forward to playing under Boomers and Bullets Coach Andrej Lemanis in a system which he is accustomed to.
"On the court I am pretty comfortable being in Andrej's system being in the Boomers squad. I want to be a good person around the club and somebody who brings a good feel amongst the team and the Bullets as a whole."
Having spent time on the Gold Coast with the Blaze and in Brisbane, Cadee is looking forward to moving back to the Sunshine State.
"I am looking forward to the responsibility I will have moving to Brisbane. It's going to be fun and I really like the pieces that we have got so far."
"I think when people watch us they are going to be impressed at just how tight we are as a group and once we get everyone together I think everyone will see a team enjoying their basketball and enjoying being around each other."
"I think when you're having fun it normally means that you're playing good basketball and winning games and I am really excited to be apart if it and to be a leader in amongst all of that."
Cadee joins new recruits Cameron Gliddon and Mika Vukona amongst a host of 2017-18 Bullets Players in what is shaping up to be a busy free agency window for the club.
"I am excited with Mika (Vukona) and Cam (Gliddon) joining the crew that the Bullets already have and I can't wait to be a part of the club and really start to build something to remember" said Cadee.