Lithuania named roster for FIBA WC Qualifiers against Croatia and Holland
Valanciunas, Sabonis and Maciulis are out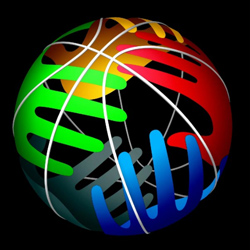 Lithuania named the roster for the FIBA WC Qualifiers against Croatia and Holland.
The two NBA platers, Jonas Valanciunas and Domantas Sabonis, are not in the list as well the new AEK Athens forward Jonas Maciulis.
Ulanovas and Grigonis are doubtful.
Lithuania is still unbeaten and is very close to book the ticket for the FIBA Basketball World Cup.
Mantas Kalnietis PG
Lukas Lekavičius PG
Mindaugas Girdžiūnas PG
Marius Grigonis SG/SF/PG
Renaldas Seibutis SG
Adas Juškevičius SG/PG
Edgaras Ulanovas PF
Rokas Giedraitis SF/SG
Edgaras Želionis PF/C
Eimantas Bendžius PF/SF
Mindaugas Kuzminskas SF/PF
Arnoldas Kulboka SF
Artūras Gudaitis C
Evaldas Kairys C
Martynas Echodas C