Marjanovic joins Divac and other Basketball Without Borders pioneers at 17th Europe camp
Official statement from FIBA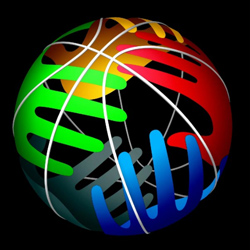 The NBA, FIBA and the Basketball Federation of Serbia (KSS) on Tuesday announced the top 40 boys and 23 girls ages 17 and under from 25 countries who will participate in the 17th edition of Basketball Without Borders (BWB) Europe taking place from August 15-18 at Belgrade's Zarkovo Sports Hall & Kosarkaski Centar.
BWB is the NBA and FIBA's global basketball development and community outreach program.
The campers will be put through their paces by current NBA and FIBA players Nemanja Bjelica (Sacramento Kings, Serbia), Bogdan Bogdanovic (Kings, Serbia); Gary Harris (Denver Nuggets, USA); Nikola Jokic (Nuggets, Serbia), Frank Kaminsky (Charlotte Hornets, USA/Serbia), Boban Marjanovic (Los Angeles Clippers, Serbia) and Nik Vucevic (Orlando Magic, Montenegro). WNBA players Ana Dabovic (Los Angeles Sparks, Serbia) and Sonja Petrovic (Phoenix Mercury, Serbia) will also participate in the camp.
FIBA Hall of Fame inductee and Kings' General Manager Vlade Divac headlines a list of participants from the first-ever BWB Europe in 2001 who will also be present in Belgrade. He is joined by Radoslav "Rasho" Nesterovic (Slovenia), Bruno Sundov (Croatia), and Dragan Tarlac (Serbia), all of whom took part in the inaugural edition of BWB in Treviso, Italy, 17 years ago.
Additional former players taking part in BWB Europe 2018 include Zarko Cabarkapa (Serbia/Montenegro); Predrag Drobnjak (Montenegro), Gordan Giricek (Croatia), Bostjan "Boki" Nachbar (Slovenia), Zarko Paspalj (Serbia), Aleksandar "Sasa" Pavlovic (Montenegro), Dino Radja (Croatia), Vladimir Radmanovic (Serbia), Kings Assistant General Manager Peja Stojakovic (Serbia), former WNBA former player Ruth Riley (USA) and Beno Udrih (Slovenia).
Current NBA and USA national team head coach Gregg Popovich (San Antonio Spurs, United States of America), together with NBA assistant coaches Dan Bisaccio (Miami Heat), Chase Buford (Erie Bayhwaks, G League), Popeye Jones (Indiana Pacers), Darko Rajakovic (Oklahoma City Thunder, Serbia), Ognjen Stojakovic (Denver Nuggets, Serbia), Nick U'Ren (Golden State Warriors) and Jacques Vaughn (Brooklyn Nets).
Marin Sedlacek (Philadelphia 76ers, Serbia) and Patrick Hunt (President of the World Association of Basketball Coaches, Australia), will serve as Camp Directors with Drew Yoder (Golden State Warriors) joining as Athletic Trainer.



Marjanovic joins Divac and other Basketball Without Borders pioneers to lead 63 campers at 17th Europe camp


Vlade Divac seen here at the first-ever Basketball Without Borders Europe in Treviso, Italy, in 2001. Photo courtesy of NBAE/Getty Images.

AUGUST 14, 2018
NEW YORK, United States of America/MIES, Switzerland/BELGRADE, Serbia (Basketball Without Borders) - The NBA, FIBA and the Basketball Federation of Serbia (KSS) on Tuesday announced the top 40 boys and 23 girls ages 17 and under from 25 countries who will participate in the 17th edition of Basketball Without Borders (BWB) Europe taking place from August 15-18 at Belgrade's Zarkovo Sports Hall & Kosarkaski Centar.
BWB is the NBA and FIBA's global basketball development and community outreach program.
The campers will be put through their paces by current NBA and FIBA players Nemanja Bjelica (Sacramento Kings, Serbia), Bogdan Bogdanovic (Kings, Serbia); Gary Harris (Denver Nuggets, USA); Nikola Jokic (Nuggets, Serbia), Frank Kaminsky (Charlotte Hornets, USA/Serbia), Boban Marjanovic (Los Angeles Clippers, Serbia) and Nik Vucevic (Orlando Magic, Montenegro). WNBA players Ana Dabovic (Los Angeles Sparks, Serbia) and Sonja Petrovic (Phoenix Mercury, Serbia) will also participate in the camp.
FIBA Hall of Fame inductee and Kings' General Manager Vlade Divac headlines a list of participants from the first-ever BWB Europe in 2001 who will also be present in Belgrade. He is joined by Radoslav "Rasho" Nesterovic (Slovenia), Bruno Sundov (Croatia), and Dragan Tarlac (Serbia), all of whom took part in the inaugural edition of BWB in Treviso, Italy, 17 years ago.
Additional former players taking part in BWB Europe 2018 include Zarko Cabarkapa (Serbia/Montenegro); Predrag Drobnjak (Montenegro), Gordan Giricek (Croatia), Bostjan "Boki" Nachbar (Slovenia), Zarko Paspalj (Serbia), Aleksandar "Sasa" Pavlovic (Montenegro), Dino Radja (Croatia), Vladimir Radmanovic (Serbia), Kings Assistant General Manager Peja Stojakovic (Serbia), former WNBA former player Ruth Riley (USA) and Beno Udrih (Slovenia).
Current NBA and USA national team head coach Gregg Popovich (San Antonio Spurs, United States of America), together with NBA assistant coaches Dan Bisaccio (Miami Heat), Chase Buford (Erie Bayhwaks, G League), Popeye Jones (Indiana Pacers), Darko Rajakovic (Oklahoma City Thunder, Serbia), Ognjen Stojakovic (Denver Nuggets, Serbia), Nick U'Ren (Golden State Warriors) and Jacques Vaughn (Brooklyn Nets).
Marin Sedlacek (Philadelphia 76ers, Serbia) and Patrick Hunt (President of the World Association of Basketball Coaches, Australia), will serve as Camp Directors with Drew Yoder (Golden State Warriors) joining as Athletic Trainer.
Here is the full list of the campers taking part in BWB Europe 2018.





Players and coaches will lead the campers through a variety of activities on and off the court, including movement efficiency, positional skill development, shooting and skills competitions, 5-on-5 games, and daily life skills seminars focusing on health, leadership and communication. One boy and one girl will be named BWB Europe 2018 MVPs following the conclusion of the four-day camp.
BWB Europe 2018 will also include NBA Cares community outreach efforts with youth in Belgrade, including packing and delivering care packages to young people dealing with illnesses.
Nike, a BWB global partner since 2002, will outfit the campers and coaches with Nike apparel and footwear.
Follow BWB using the hashtag #BWBEurope on Facebook, Twitter and Instagram.
BWB Asia 2018 was held in Delhi National Capital Region (NCR), India from May 30-June 2 and BWB Africa 2018 took place in Johannesburg, South Africa from August 1-4.

###
About Basketball Without Borders (BWB)
BWB, the NBA and FIBA's global basketball development and community outreach program, has reached more than 3,300 participants from 130 countries and territories since 2001, with more than 55 former campers drafted into the NBA or signed as free agents. A record 24 former BWB campers were on opening-night rosters for the 2017-18 NBA season.
The NBA and FIBA have staged 55 BWB camps in 34 cities across 27 countries on six continents. More than 260 current and former NBA, WNBA and FIBA players have joined more than 200 NBA team personnel from all 30 NBA teams to support BWB across the world.
The first-ever Basketball Without Borders camp took place in Europe in July 2001. Vlade Divac (Serbia) and Toni Kukoc (Croatia), together with former teammates from the Yugoslav national team, reunited to work with 50 children from Bosnia and Herzegovina, Croatia, the Former Yugoslav Republic of Macedonia (MKD), Slovenia and Serbia and Montenegro at La Ghirada in Treviso, Italy.

Click here to find out more.

###