Serbia crowned back-to-back champions at FIBA U18 European Championship
Serbia have defended their title at the FIBA U18 European Championship, edging out tournament hosts Latvia 99-90 in the Final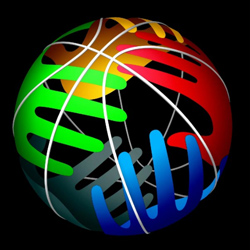 Serbia have defended their title at the FIBA U18 European Championship, edging out tournament hosts Latvia 99-90 in the Final.
Playing in their first-ever U18 Final and under the watchful eye of 7,000 fans in Arena Riga, Latvia struggled to find a solution to halt the big man duo of Marko Pecarski and Filip Petrusev, as Serbia headed into the locker room with a 54-41 half-time advantage.
Latvian guards Arturs Zagars and Valters Veveris sparked a comeback in the second half, combining for 46 points, but it was too little too late, as the Serbians stayed calm in the clutch to carry their lead over the finish line.
Serbia's twin towers Pecarski and Petrusev had already tasted the winning feeling at last year's tournament in Slovakia and have now helped Serbia become the first team to defend their U18 crown since Turkey in 2014. Pecarski finished the game with 34 points and 13 rebounds, while Petrusev added 29 points and 8 rebounds.
Both were selected into the All-Star Five of the event, with Pecarski taking home MVP honors, after leading the tournament in points and rebounds.
They were joined in the lineup by Zagars, as well as Russia's Nikita Mikhailovskii and France's Joel Ayayi.
Mikhailovskii and Ayayi had faced each other in the Third-Place Game, with France gaining the upper hand and finishing on the podium with a 79-70 win, after Ayayi scored 20 of his 22 points in the second half to turn the tables for the French.
The three medalists, as well as Russia and Lithuania qualified for the FIBA U19 Basketball World Cup 2019. Lithuania snatched the final ticket from Europe with an 83-55 win over Germany in the game for fifth place.
Earlier in the day, Ville Tahvanainen and Mikael Jantunen paced Finland to a dramatic 89-85 overtime win against Greece to finish in 13th place and secure Division A status for next year. The Greeks could not be relegated as hosts of the 2019 edition and will also continue in the top flight.
Bosnia and Herzegovina and Ukraine are the only teams to drop to Division B after finishing in the bottom two places. They will be replaced in Division A in 2019 by Slovenia and Netherlands, who reached the Final of the FIBA U18 European Championship 2018, Division B.
Netherlands will play in Division A at U18 level for the first time since 1990. They had even more reason to celebrate on Sunday after winning the Final 86-57 against Slovenia. Belgium finished in third place after defeating Estonia 73-67.