FIBA signs global partnership agreement with international electronics giant TCL
FIBA, the International Basketball Federation, on Thursday announced it has signed a comprehensive global partnership with TCL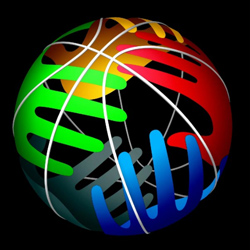 FIBA, the International Basketball Federation, on Thursday announced it has signed a comprehensive global partnership with TCL, a top-three worldwide television manufacturer and leading consumer electronics brand.
The partnership comes into effect immediately and covers worldwide FIBA competitions until December 31, 2019.
TCL designs, develops, manufactures and sells a wide range of electronic appliances. Founded in 1981, it has a presence in more than 160 countries worldwide. The brand, which has Brazilian footballer Neymar as its ambassador, is a strong supporter of sports in general and basketball in particular, as proven by its partnerships with the Chinese national basketball team as well as the Minnesota Timberwolves of the NBA.
Patrick Baumann, FIBA Secretary General and International Olympic Committee (IOC) Member, said: "We are thrilled to have TCL join us as a FIBA Partner for all major FIBA competitions including the FIBA Basketball World Cup 2019 and the Qualifiers leading up to that event. TCL is one of the leading global companies from China and we are excited to team up with them to create joint opportunities to promote the biggest basketball competition in the world."
Yuki Wei, Vice President of the TCL Corporation, said: "We are delighted to partner with FIBA, a truly influential partner in the global basketball community, as sports sponsorship lies in the core of TCL's global brand strategy. We are passionate about sport and aspire to bring together basketball fans worldwide as part of our growing global community."
Under the terms of the agreement, TCL is granted exclusivity in the categories of home appliances including TVs, refrigerators, washing machines and ovens.
The agreement also grants TCL the Presenting Sponsorship rights for the Asian Qualifiers' remaining four windows (June-July, September and November 2018; February 2019) for next year's World Cup, as well as key commercial rights at FIBA's flagship competition as well as sponsor the FIBA Women's Basketball World Cup 2018.
Specific rights for the FIBA Basketball World Cup 2019 include having premium brand visibility on the court and being the presenter of the player of the game ("TCL Player of the Game").
The agreement was brokered by FIBA Marketing, the strategic partnership between FIBA and Infront, which is responsible for securing multi-year agreements related to FIBA's new calendar of events.