Serie A2 Ovest
18/07/2018, 12.37
Official
Cagliari Dinamo Academy lands Anthony Miles
The guard joins Sassari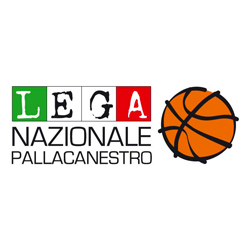 Cagliari Dinamo Academy is glad to announce the reached agreement with the American
player Anthony Gillespie Miles, born in 1989 in New Orleans, Louisiana, on December 15rd (6'1″ –
165,3 lbs), skills guard whit a long European experience.
Graduated at Lamar University, Texas, in the senior year he inked 14.5 points, 4.1 assists and 4.6
rebounds per games, then he signed his first professional contract with Rotterdam Challengers,
Netherlands, where he confirmed his excellent college performance as top scorer of the League,
average 18.8 points per game. His European career continued in Ukraine and Poland, where he is
the second best scorer of the League. After that he signed with the Rovinari Energy Targu in
Romania where he made his Fiba Cup debut and then in Latvia where he played in the National
Championship and prestigious competition of VTB League with the VEF Riga team. On 2017 he
debuted in the Italian Championship where Miles played 9 games with Givova Scafati (average
19.4 points and 4.9 rebounds for game).
Anthony Miles is a scoring guard who can handle the ball, shoot and drive to the basket. He can
create his 3pts shot from ISO and pick&roll situations, the three points shot is one of his main
weapons. He loves to push the ball and ride the fast break situations where he can show his
excellent driving skills. He is able to involve his teammates thanks to his good attitude to play for
the team. He plays with a great deal of intensity and this helps to make him an outstanding
defender. His strong athletic skills make him an excellent rebounder despite the role.
"I'm so excited to get this big opportunity to play again in a great and tough League like the Italian
Second Division. I can't wait to get to work with my new coaches and meet my new teammates.
This year will be a special one".
Profile:
Anthony Gillespie Miles
Born: December 15rd 1989
Birthplace: New Orleans (Louisiana)
Height: 6'1″
Weight: 165,3 lbs
Position: Playmaker-Guard
Nationality: USA
Career:
2008-2009: Lamar (NCAA): 30 games: 6.3ppg, 2.8rpg, 1.6apg, 2PT: 41.3%, 3PT: 21.3%, FT: 61.0%
2009-2010: Lamar (NCAA): 31 games: 14.0ppg, 5.5rpg, 3.5apg, 2PT: 42.0%, 3PT: 35.6%, FT: 75.3%;
2010-2011: Lamar (NCAA): 30 games: 11.9ppg, 3.8rpg, 3.9apg, 2PT: 43.9%, 3PT: 40.0%, FT: 86.5%;
2011-2012: Lamar (NCAA): 35 games: 14.5ppg, 4.6rpg, 4.1apg, 2PT: 45.6%, 3PT: 36.7%, FT: 81.5%;
2012-2013: Rotterdam Challengers (Holland): 32 games: 18.8ppg, 4.1rpg, 3.5apg, 1.6spg, 2PT:
56.8%, 3PT: 37.1%, FT: 82.5%;
2013-2014: Politekhnika-Halychyna Lviv (Ukraine): 11 games: 15.2ppg, 5.0rpg, 2.6apg, 2.4spg, 2PT:
49.0%, 3PT: 34.3%, FT: 93.9%;
2014-2015: Polpharma Starogard Gdanski (Poland): 19 games: 19.7ppg, 4.7rpg, 2.9apg, 1.5spg,
2PT: 50.0%, 3PT: 38.8%, FT: 76.3%;
2015: CS Energia Rovinari Targu Jiu (Romania): 5 games: 11.4ppg, 5.8rpg, 2.2apg, 1.4spg, 2PT:
50.0%, 3PT: 7.7%, FT: 74.1%; FIBA Europe Cup: 2 games: 14.5ppg, 4.5rpg, 3.5apg, 2.0spg;
2016: VEF Riga (Latvia): 14 games: 4.5ppg, 1.6rpg, 1.0apg; VTB League: 8 games: 6.9ppg, 2.4rpg,
1.9apg, 2PT: 52.0%, 3PT: 41.2%, FT: 72.7%;
2016-2017: Polpharma Starogard Gdanski (Poland-TBL, starting five): 33 games: 15.3ppg, 4.2rpg,
1.8apg, 1.4spg, 2PT: 52.4%, 3PT: 38.8%, FT: 84.2%
2017-2018: Givova Scafati Basket (Italy): 9 games: 19.4ppg, 4.9rpg, 3.2apg, 2.2spg, 2PT: 59.8%,
3PT: 22.5%, FT: 80.9%;