Dairis Bertans: Being like Jaycee Carroll is a goal
Dairis Bertans has been the best three-point shooter during last season Olimpia's playoff run towards the Italian championship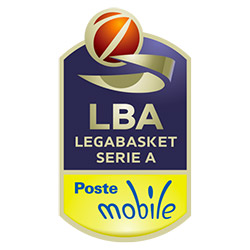 Dairis Bertans has been the best three-point shooter during last season Olimpia's playoff run towards the Italian championship. And during this very first part of the preseason he kept doing the same job. It's not just a matter of accuracy, it's mostly a matter of being a quick shooter. "Dario" will be in Milan for a second season: he prefers to publicly speak in English but privately he can already entertain a conversation in Italia, mixing it with the Spanish language that he learned during his stay in Bilbao.
"Winning the championship was great, especially after a EuroLeague season where obviously we didn't play as well as we wanted and after the Italian Cup. I thinks everybody realized how important its was, everybody grew and had their performances during the playoffs and especially the finals. It was fun and we enjoyed it and we enjoyed even more winning the title", he said.
Bertans is one the Continent premier shooters, a key category of players in modern day basketball, where all the teams are perimeter-oriented. "It is what I am, my brother was the same, he's a great shooter and my father when he used to play he was a very good shooter. He was the one teaching us how to shoots, the right way, the tecnique. Then, everything was kind of natural, the feeling. Obviously you have to work on it but I was born like that". Mostly it's a matter of working on having the quaickest possible release. "It's one of the most important thing. For a player, a shooter like me is almost impossible to get the ball and have the time to set up the shot and score. We are almost never open. You got half a second to catch and shoot. This is where you can really need to work, you can improve and be better at". Bertans is one of the many Latvia shooters around. There's something in the water maybe? "I dont' know, if it's a coincidence. Everybody says that Latvian are great shooters. Usually we don't have many big men, we have more small players. My brother when he was younger was a point-guard, Porzingis wasn't so tall. When you younger it's better to learn how to shoot, so when you are tall everything is much easier. Mostly the Lithuanians are jealous when they say that we are better than them at shooting!".
Last year Bertans attempted 110 threes, making 41 percent of them. Thirty-nine playesr attempted more than 100 thrrees, none of them where more accurate than Bertans, including our own Vlado Micov. But the most recognize shooting specialist in Europe is Jaycee Carroll from real Madrid, who's a 43.7 percent career shooter and is 35 as of now. "I think looking at last year that I already was that kind of player. When the Coach put me on the court, he called my plays, he made sure I had one or two shots. If the first goes in everything is more easy then. As a player I'm that kind of guy. Jaycee Carrool is an amazing shooter, one of the best for sure. So to become like him, a shooter like him, that's a goal".
Bertans likes what he sees in the team right now. "Knowing we have so many guys with the National Teams, the feeling is really good. We have fun in practices, we have fun in games and when all the guys are returning we'll be so much better. I'm looking forward to see how this season develops. Looking at the players that arrived, I'd say that every one of them is bringing something to the team and made us move a step forward".