Olimpia Milano signs Nemanja Nedovic
The move is official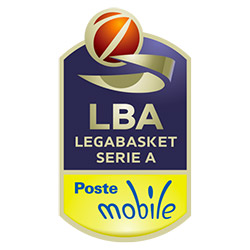 Pallacanestro Olimpia Milano has reached an agreement with the guard Nemanja Nerdovic, 1.91, member of the Serbian national team, coming from Unicaja Malaga, of the Spanish League and the EuroLeague.
HIS CAREER – Born in Nova Varos on June 16, 1991, he began playing in Italy, in Ascoli Piceno, when his father Predrag played handball in San Benedetto del Tronto (he also played in Sassari and Marsala). In 2005, he joined the youth academy of Red Star Belgrade where he played until 2012 when he moved to Lietuvos Rytas Vilnius, making also his EuroLeague debut. In the 2013 NBA draft he was selected with the 30th pick by the Phoenix Suns and immediately traded to the Golden State Warriors. In the U.S. he played one season (24 appearances) which includes 17 games for the Santa Cruz Warriors of the G-League (13.9 points per game). Released by the Warriors in November of 2014, he signed for Valencia in Spain and stayed there for one year. In 2015 he moved to Malaga where he remained three years, winning the 2017 Eurocup (9.3 points and 3.5 assists per game). During the last season in the EuroLeague he averaged 16.8 points per game with 4.8 assists and shot 35.8% from three (84.5% free-throw shooting); in the Spanish league competition he scored 13.6 points with 3.8 assists on average.
NOTES – In 2013 ha made the All-Star team of the Lithuanian League. In 2017 he was included in the All-Spanish League first team. He played the European Championship with Serbia both in 2013 and 2015 and he also won the silver medal at the Rio 2016 Olympic Games (he averaged 5.6 points per game).