Tyler Larson: The key to making the playoffs was just believing that we could win every game
After shining in Belgium, the South Dakota product was able to lead Varese to the Playoff through an unbelievable finish to the season, becoming one of the sensations in the League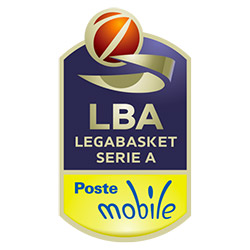 Last January, Varese had the worst record in the Italian League. The Management looked for a player capable of saving the situation. The choosen was Tyler Larson. After shining in Belgium, the South Dakota product was able to lead Varese to the Playoff through an unbelievable finish to the season, becoming one of the sensations in the League.

You arrived to Italy after shone in Belgium where you averaged 18.2 points, 4.6 rebounds and 5.8 assists per game. Did you expect to dominate the league?
I knew that it would be a New team New coach and New league so I wanted to come in and help the team in any way I was asked to.. it's tough moving teams midseason especially in a top league like this and come in and dominate right away so I expected it not be easy and be a learning experience

Varese was the worst team in the league when you arrived. What was the key to make playoff?
The key to making the playoffs was just believing that we could win every game.. Our identity became defense when I got here with me picking up full court making it difficult for any PG that comes up against me and by doing so we went on a 8 game win streak only losing 3 games in the 2nd round of the league.. believing in each other is what got us here

You are shooting very well from beyond the arc this season. Almost 50 percent in Belgium and 38.2 percent in Italy. Did you expect?
I have always been able to shoot and I'm just getting more and more comfortable shooting without hesitation off the dribble, off pick n rolls, and off screens.. when I'm in the game I don't think about percentages I like to have a short memory when it comes to shots because I know I can catch fire and hit multiple shots in a row at any point.. I would say this is the key to it all is a "next-play/next-shot mentality" throughout the game

What can you tell us about Attilio Caja as a coach?
Coach Caja has been a leader for our team and has incorporated me into his system since I have been here.. he gave me the confidence and attitude that I could pick up any PG full court and lock down anybody at the guard position.. how he has our Defense playing and positioned is a huge reason we are in the playoffs and why we are a Top defensive team in the league.

How would you describe what this season has meant to you?
I would say this has been my most successful season up to this point because this is a season that will hopefully jump start my career and get me playing at a high level where I can prove myself to everybody that doubted me coming out of a small college like university of South Dakota or a rookie year country like Latvia and show that I can play at this level if serie A and even higher

Interview made by JC Ruiz