Orlandina Basket signs Valery Likhodey
Valery Likhodey joins the Italian team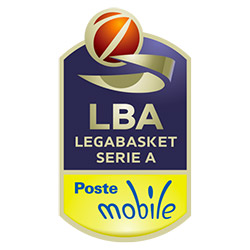 Orlandina Basket announces the signing of the Russian forward Valery Likhodey (born in Rostov, October 23rd 1986). He played the first part of the season with the Lithuanian team of Nevezis.
Valery has a hug International experience, he also played with CSKA Moscow, Samara, Triumph Lyubertsy, Spartak Saint Petersburg, Lokomotiv Kuban, UNICS Kazan and Khimki.
He averaged 10.8 points, 4.9 rebounds, 2.4 assists with 44.4% on 3pts in 29.5 minutes in the Lithuanian League (Betsafe-LKL), 14.2 points, 5.3 rebounds, 1.8 assists with 46% on 3pts in 27.4 minutes in the FIBA Europe Cup.
Likhodey won the FIBA EuroCup Challenge in 2007 (with Samara) and the Eurocup in 2013 (with Lokomotiv Kuban) together with former Orlandina Basket member Simas Jasaitis.
The Russian also led Euroleague Basketball in 3-points shooting percentage (54.7%) in the 20013-14 season with Lokomotiv Kuban, ahead of Bryce Taylor (51%), Sergio Rodriguez e Vitaly Fridzon (50%).
Giuseppe Sindoni (Direttore Sportivo Orlandina Basket): "We welcome Likhodey which has a great International experience and will give us a great offensive upgrade with his fantastic outside shooting skills. We're very happy with this signing, we needed to add a player which can boost our confidence. Likhodey's habit to play important games will be a big help to our squad in the last 11 Serie A games with such an important goal on the line, to maintain our place in the top Italian League".