Serie A
23/11/2017, 00.36
Rumors
Agent: Brindisi has not contacted Donte Greene, he's staying with Al Riyadi
Diego Torres-Malaga denied the rumors coming from Italy regarding Donte Greene and Brindisi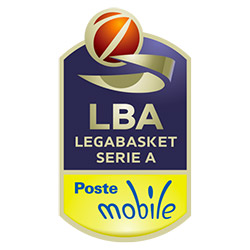 Diego Torres-Malaga, Donte Greene's agent denied the rumors that have been circulating in Italy for the last few hours regarding a strong interest shown by New Basket Brindisi towards the former NBA first-round pick.
"No one from Italy, and Brindisi, has contacted us about Donte Greene," Diego Torres-Malaga told Sportando. "He is currently playing with in Lebanon with Sporting Al Riyadi Beirut and is staying there."
New Basket Brindisi is looking for a power forward in order to replace Brian Randle, who decided to retire from professional basketball.
Donte Greene, a 29-year-old forward with four years of experience in the NBA, has been averaging 12.8 points and 8 rebounds per game in Lebanon.