Serie A 2017-2018: Top 50 (Nos. 10-1)
For the first season, Sportando is ranking the top players in the Serie A. Who will be the best player this season?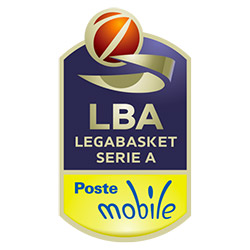 For the first season, Sportando is ranking the top players in the Serie A. Who will be the best player this season?


We consider both the quality and the impact they can have in Italian Serie A.


10) Pietro Aradori, guard/forward/, Virtus Bologna
With Gentile he has to bring Virtus Bologna back to the highest levels in Serie A. Potentially the best Italian duo in Serie A. Aradori was the captain of Pallacanestro Reggiana last season and averaged 15.9 points, 4.2 rebounds and 2.8 assists per contest.
9) Scott Bamforth, guard, Dinamo Sassari
A huge scorer that can "exploit" in Sassari's system.
The American guard with passport from Kosovo averaged 14.5 points in Spain's Top division with Bilbao last season.
8) Cory Jefferson, power forward/big man, Olimpia Milano
Tough preseason but with talent and body to make the difference. Interesting to see how he will adapt to a different basket from the one he has played.
Jefferson has played 58 games in the NBA averaging 3.5 points and 2.8 rebounds.
7) Julian Wright, big man, Pallacanestro Reggiana
He is back to Reggio Emilia after the playoffs played last season. One of the best big men in Serie A.
Wright averaged 10.7 points and 6 rebounds in 3 games played with Reggio in 2016-2017.
6) Lamar Patterson, guard/forward, Fiat Torino Auxilium
Straight from the NBA, body and talent to bring Torino to top positions.
Patterson has played 40 games in the NBA averaging 2.3 points, 1.4 rebounds and 1.1 assists.
5) Marcus Landry, forward, Leonessa Brescia
Serie A MVP last season, high profile scorer, realizzatore di primo livello.
Landry averaged 19.6 points per game in Serie A last season adding 4.6 rebounds and 1.5 assists.
4) Dominique Sutton, forward, Aquila Basket Trento
Experienced and aware of his role, a new leader of Trento.
Last season Sutton averaged 13.3 points, 6.6 rebounds in Serie A.
3) Alessandro Gentile, forward, Virtus Bologna
He comes off the worst season of his career but he has the potential to dominate in Serie A. Will he be back to his levels?
Gentile played with Milano, Panathinaikos and Hapoel Jerusalem last season.
2) Jordan Theodore, point guard, Olimpia Milano
Basketball Champions League and BSL MVP last season, a one-on-one player that has to play for a very long roster.
Theodore led Banvit till Basketball Champions League Final last season.
1) Andrew Goudelock, guard, Olimpia Milano
The most talented player in Serie A.
Mini Mamba averaged 4 points in 49 games played in Serie A.
TOP 50 FROM 50 TO 41
TOP 50 FROM 40 TO 31
TOP 50 FROM 30 TO 21
TOP 50 FROM 20 TO 11