Serie A 2017-2018: Top 50 (Nos. 40-31)
For the first season, Sportando is ranking the top players in the Serie A. Who will be the best player this season?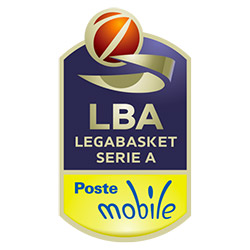 For the first season, Sportando is ranking the top players in the Serie A. Who will be the best player this season?

We consider both the quality and the impact they can have in Italian Serie A.

40) Zoran Dragic, forward, Olimpia Milano
He is back after a torn ACL. He can be an helpful resource for coach Pianigiani, with his intense and physical defense on the perimeter.
Before the ACL injury, Dragic was averaging 8.2 points, 3.2 rebounds and 1.3 assists per game in Serie A.

39) Cameron Wells, point guard, Pallacanestro Varese
A veteran of the German Bundesliga, he lands in Italy as leader of Varese, offensively and defensively.
He has played three seasons in Germany with Giessen averaging 14 points, 2.7 rebounds and 4 assists in 2016-2017.

38) Stefano Tonut, guard, Reyer Venezia
He is back after a second surgery in a few months. He had a good season in 2016-2017 but with too many injuries.
Tonut averaged 8.3 points, 2 rebounds and 2.1 assists last season in less than 20 minutes per game.

37) Ariel Filloy, combo guard, Scandone Avellino
After leading Venice to the Serie A Championship, Filloy decided to join Avellino where he will have a key role in supporting Bruno Fitipaldo.
Filloy spent the summer with the Italian National Team averaging 9.3 points, 2 rebounds and 2.1 assists at Eurobasket 2017.

36) Diante Garrett, point guard, Fiat Torino Auxilium
The guard that has to lead the ambitious Torino comes from Japan. A combo guard with defensive skills and good scoring ability. Will he be able to to play along with Vujacic and Patterson?
Garrett has played 90 games in the NBA with Suns and Jazz averaging 3.2 points, 1.2 rebounds and 1.7 assists per contest.

35) Arnoldas Kulboka, forward, Orlandina Basket
A 19-year old on loan from Bamberg. A potential NBA draft pick and one of the best shooters in Serie A.
With Lithuania's Under 19 NT he averaged 13.7 points at the FIBA World Cup on July.

34) DyShawn Pierre, ala, Dinamo Sassari
Athlete and great rebounder, interesting solution on the perimeter for Sassari.
The Canadian spent last season in Germany with Braunschweig averaging 15 points and 7.9 rebounds.

33) Deron Washington, forward, Fiat Torino Auxilium
Born as small forward, he will be important also as power forward thanks to his versatility and presence under the rim.
In his first season with Torino, Washington averaged 13.2 points, 6.1 rebounds and 2.3 assists per game.

32) Amath M'Baye, forward, Olimpia Milano
One of the best scorer of the past Serie A season. Will he repeat in Milano?
M'Baye averaged 17.8 punti and more than 5 rebounds and 2 assists with Brindisi last season.

31) Henry Sims, big man, Vanoli Cremona
A big man in a team with a lot of perimeter players that will give him space to "hit" from the paint.
Sims has played 135 games in the NBA averaging 7.6 points and 5 rebounds.