Serie A 2017-2018: Top 50 (Nos. 50-41)
For the first season, Sportando is ranking the top players in the Serie A. Who will be the best player this season?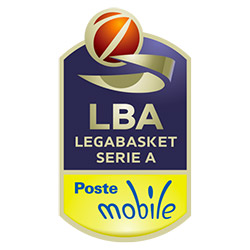 For the first season, Sportando is ranking the top players in the Serie A. Who will be the best player this season?


We consider both the quality and the impact they can have in Italian Serie A.
50) Norvel Pelle, big man, Pallacanestro Varese

Some ups and downs but impressive athleticism. With coach Caja is ready to step it up.
In his first season in Serie A, Pelle averaged 7.2 points, 5.6 rebounds and 2.1 blocks in only 16 minutes of action per game.
49) Levi Randolph, forward, Dinamo Sassari
Good season in Avellino, but he needs to step it up in scoring to become a key player of the new Dinamo Sassari. A solid and system player.
In his debut season in Serie A, Randolph averaged 9.6 points and 3.1 rebounds in 21.6 minutes per contest.
48) Michael Jenkins, guard, Reyer Venezia
The last addition in Venice after Julyan Stone's departure. A different player from Stone but experienced and all-around. He will give a big help in the backcourt.
Jenkins is at his third experience in Italy after Cantù (2013-2014, 10 points and 2.1 assists in 33 games) and Pistoia Baskert (10 points, 3.6 rebounds and 3.5 assists per game in 11 games last season).
47) Michael Bramos, forward, Reyer Venezia
A great shooter, important piece in coach De Raffaele's system.
The American-Greek forward was one of the leaders of Reyer that won Scudetto 2016-2017 (9.2 points and 3.9 rebounds per contest shooting 52% from two and more than 38% from the arc).
46) Trevor Mbakwe, big man, Fiat Torino Auxilium
He is back to Italy after his huge season in Roma had a few years ago. If he recovered from the injuries had in the past season, he can be a huge addition for Serie A level.
After the season in Rome, Mbakwe has played in Germany with Brose Bamberg, Israel with Maccabi Tel Aviv and Russia with Zenit St. Petersburg (more than 4 points per game in both VTB League and EuroCup).
45) Damien Inglis, forward, Orlandina Basket
NBA level player who needed a team as Orlandina to show all of his potential.
Selected in the second round of the 2014 NBA Draft (31st overall pick), Inglis has played 20 games in the NBA averaging 1.8 points per contest.
Last season in NBA D-League with the Knicks he averaged 12.9 points, 6.8 rebounds and 3.4 assists per game.
44) Christian Burns, forward, Pallacanestro Cantù
After the great season in Brescia, will he be able to help Cantù in a season that is expected to be difficult?
Last season when he "changed" the team when he signed in Brescia leading Leonessa, with Marcus Landry and Luca Vitali, to the Final Eight (11.4 points and 6.6 rebounds per game).
43) Dallas Moore, point guard, Victoria Libertas Pesaro
One of the most interesting rookies that signed in Europe. He can be a leader of Pesaro, a team that can enhance his qualities as a scorer.
Moore is a product of North Florida where he averaged 24 points, 3.1 rebounds and 4 assists per game as a senior.
42) Randy Culpepper, combo guard, Pallacanestro Cantù
The most talented player in Cantù's backcourt. He will have minutes and responsibilities to show his skills.
The American spent last season in Turkey with Best Balikesir averaging 14.6 points, 2 rebounds and almost 3 assists per game.
41) Diego Flaccadori, guard, Aquila Basket Trento
He improved in each of the three previous seasons. The level is rising with the EuroCup and a deeper roster in Trento. He has to confirm what he did in the last Serie A Playoffs.
Flaccadori averaged 9.2 points, 2.2 rebounds and 1.8 assists per game last season in almost 22 minutes on the court.