Olimpia Milano signs Marco Cusin
It's official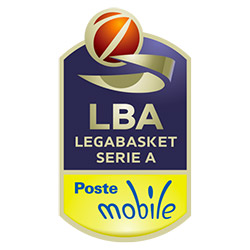 Pallacanestro Olimpia EA7 Emporio Armani Milano agreed on terms with Marco Cusin, a 2.11 mt center coming from Scandone Avellino.
WHO'S CUSIN- Marco Cusin was born in Pordenone on February 28, in 1985. He made his debut in Trieste, then moved to Biella, Cremona, Ferrara, Pesaro, Cantù, a brief experience in Sassari, two more seasons in Cremona and one more in Avellino. He has appeared in 296 Italian league games averaging 5.5 points per game and 4.2 rebounds over 17.3 minutes played, nd converting 56.8 percent of his two-point shots. He's played with the Italian National team the European Championships in 2022, 2013, 2015. He's a member of the 2017 team, too.
NOTES – Cusin has won two Supercup, in 2012 with Cantù, 2014 with Sassari. In 2012 when he was playing in Pesaro he reached the Italian league semifinals losing to Olimpia 3-1. He also reached the Supercup final gme in 2016 losing with Avellino to Olimpia. He was coached by Simone Pianigiani in all the European Championships he took part in.