Serie A
20/06/2016, 22.19
Rumors
Pallacanestro Reggiana interested in re-signing Vladimir Vereemenko
The big man from Belarus has not decided his future yet. He is drawing interest from Turkey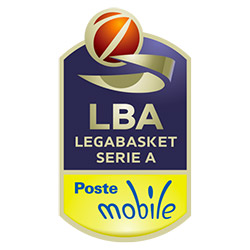 Vladimir Vermeenko finished his first season in Serie A with Pallacanestro Reggiana averaging 9.1 points, 5.2 rebounds and 1.3 assists per contest in 27 games.
The big man from Belarus signed a single-season agreement with Reggio Emilia last summer and he will be free agent from July 1.
Pallacanestro Reggiana would love to keep him for next season too after his great year in the top Italian division and in Eurocup as reported by Italian media. But Veremeenko has not decided his future yet.
A big man with his skills is on the radar of some Turkish teams, a source from Italy told Sportando. Veremeenko has played with Banvit in BSL in 2014-2015 before moving to Italy.
The player has also worn the jersey of Unics Kazan before moving to Turkey.