Mitch Creek leaves Adelaide 36ers to sign in Germany
Creek opted out of his contract to sign in Germany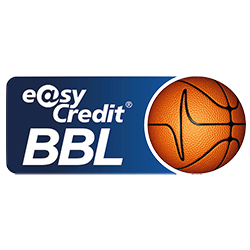 The Adelaide 36ers have granted Mitch Creek his contractual out clause to pursue a career in Europe as he chases his NBA dream.
Creek will play in the well-respected Basketball Bundesliga League next season, in a bid to get noticed by NBA scouts.
The 26-year-old missed the Boomers Commonwealth Games gold-medal campaign, to play eight-games for BG Gottingen in the BBL last month.
The Adelaide 36ers reigning MVP is sad to leave the club he started his career with, but is excited for the next stage of his basketball career.
"I've always wanted to be someone that's been a one-team player. It's a shame I can't stay this year, but for me I have to think about my career and what's best for me and what steps I have to take to reach my ultimate dream in making the NBA.
"Even though I've had success with the NBL, which is arguably one of the best leagues in the world, and getting noticed from here, I just feel that competing in one of the highest ranked leagues in the BBL is just something that's going to put me considerably on the map for the NBA. The eyes are firmly on Europe at the moment with scouts.
Coach Joey Wright supports the small forward's decision to take the next step towards his NBA dream.
"He's had a great year and now has the opportunity he needs to take advantage of to pursue the NBA or any high-level basketball in Europe.
"We wish him well and that's what we're about in Adelaide; trying to get players to become the best they can and it just gives more opportunities to guys like Majok and Drmic and guys that are in-and-out can step in and play more minutes," he said.
Creek departs for the US on Saturday, to compete in the Summer League.