Royce O'Neale's Scouting Report
The former Baylor inked in Germany with Ludwigsburg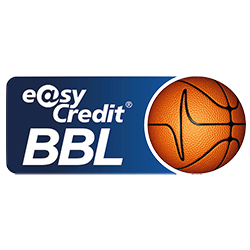 Positives: O'Neale is long and offensively very versatile wing. In the half court offense.
He can score in multiple ways. Even though he has slower release and doesn't elevate on his jumper too much, O'Neale is really good catch and shoot player behind the arc. He has good range and can be very dangerous from this situation if defense loses him. If he does not shoot the jumper most of the times he will drive right trying to finish at the rim. O'Neale is good ball handler who has good body control and really good footwork and he always finds a way to get to the rim. He is also capable of handling the ball in ball screen situations where most of the time he will try to penetrate and finish at the rim. Ability to post up smaller/same size players is O'Neale's big advantage – he likes using his length and good footwork when posting up players – he has decent post technique and likes to spin and use up and under moves in order to score from low post. One of O'Neale's main assets is his rebounding game, both offensively and defensively. He is good rebounder and is very aggressive on the glass on both ends of the floor. He is constantly going to the glass, and because of his athleticism and length, he tries to tip the ball all the time. O'Neale is good defender – has good footwork and good lateral speed and can keep his man in front, even when guarding smaller guards. O'Neale uses his long arms defensively really well and can contest opponents shots (Baylor plays a lot of zone defense, so it would be good to see him in different setting)

Negatives: O'Neale is decent athlete, however he is not overly athletic with the ball. He has to be better finisher around the rim especially when in traffic. He is more than capable of penetrating the defense, however when he is in traffic he is not great finisher because he does not strong around the rim. O'Neale has to improve his mid range game and shooting off the dribble. He is either catch-and-shoot player or wants to drive the ball all the way to the rim. Since he can handle the ball it would be great addition to have mid range pull up. O'Neale is a decent passer (around 3 assists per game, which is really good for wing player) however his decision making ability can be question sometimes, which can lead to bad passes. In the low post, he still has to polish his post moves and be better finisher around the rim, especially when bigger guys are present in the paint.