Vevey Riviera Lakers add Eric Katenda, Stefan Zivanovic and re-sign Ismael N'Diaye
First market movements for the new LNA team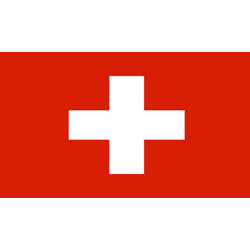 Vevey Riviera Lakers, 2018 new LNA team, announced the additions of Eric Katenda and Stefan Zivanovic, and the confirmations for Ismael N'Diaye and the young players Yacine Conus, Ismal Conus and Lucas Ravenel.
Katenda, 1992 forward, played last year in ProA with ESSM Le Portel Cote d'Opale.
Zivanovic, Serbian shooting guard, had a good season in FYROM with KK Kumanovo 2009 (7.3ppg, 3.2rpg, 2.3apg in Prva Liga and 9.0ppg in BIBL).
N'Diaye, Ivorian small forward, helped the team to obtain the promotion with 11.6ppg, 3.7rpg and 3.7apg in LNB.