Swiss star Capela named ambassador of 2017 FIBA Open
Swiss international Clint Capela is teaming up with the International Basketball Foundation (IBF) to serve as an ambassador at the third annual FIBA Open, taking place on Saturday-Sunday June 17-18 at the House of Basketball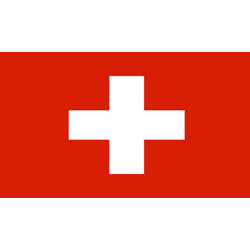 Swiss international Clint Capela is teaming up with the
International Basketball Foundation (IBF)
to serve as an ambassador at the third annual
FIBA Open
, taking place on Saturday-Sunday June 17-18 at the House of Basketball.
The two-day event will feature 400 players from 110 teams competing across categories including senior men and women, youth boys and girls, as well as mixed and wheelchair.
Capela, a member of the Swiss national team who plays for the Houston Rockets in the NBA, will make a special appearance on Saturday afternoon.
The 23-year-old will join a delegation of FIBA officials and representatives - headed by President Horacio Muratore and Secretary General Patrick Baumann - to encourage and cheer on all the participants competing in the event held at FIBA's headquarters.
The FIBA Open is a stage on the
3x3 Swiss Tour
. The winner of the 3x3 Swiss Tour Final will represent its city at the
FIBA 3x3 World Tour Lausanne Masters
.
Capela said: "I'm excited to be an ambassador at the FIBA Open. This is a great event that brings together basketball players and fans from across Switzerland, neighboring France and beyond to compete and enjoy the game in a friendly and relaxed atmosphere."
IBF Director Florian Wanninger said: "We are extremely happy that Clint has accepted our invitation. He grew up in the region, made his first steps as player on a streetball playground of Geneva and represents very well the aspiration and dreams of many youngsters when they pick up a basketball. In other words he is the perfect ambassador for the FIBA Open."
Now in its third year, the FIBA Open is an annual event taking place on the weekend closest to FIBA's anniversary. This year, it coincides with the 85th anniversary of basketball's world governing body, which was founded on June 18 1932 in Geneva.