Petrol Olimpija signs Petar Vujacic to a four-year deal
The young player moves to Ljubljana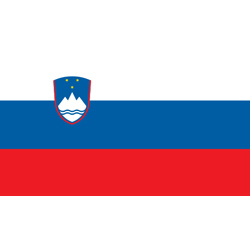 The roster of the reigning Slovenian national champions will be reinforced by the talented 18-year old and 196 cm tall guard, born in Maribor, Petar Vujačić. The player agreed to sign a 4-year contract with the Dragons.
Vujačić, the stepbrother of the former Slovenia international and former NBA champion Sasha Vujačić, is coming to Ljubljana from Rogaska, for which he used to play in the Liga Nova KBM and ABA League 2 last season.
The new Dragon was showing off his vast potential this summer at the U18 European Championship in Skopje, where he was one of the key players of the Slovenia national team and was averaging 14.4 points, while scoring 40% from beyond the arc, alongside 3.6 rebounds, 1.8 assists and 1.6 steals per game in 25.9 minutes spent on court on average. With the average valuation of 12.6 he was the most efficient player of the Slovenian squad and was also the second-best scorer and passer of our team.
Petar Vujačić told after signing with the Dragons: "I am very happy to be a part of Petrol Olimpija. I would also like to thank Rogaška for the opportunity that they gave me in the past few seasons. I can not wait that the season begins and to wear the Dragons jersey for the first time."