Krka Novo Mesto re-signed coach Petrov and Marko Josilo, added Jure Balazic
The team is already making moves for the next season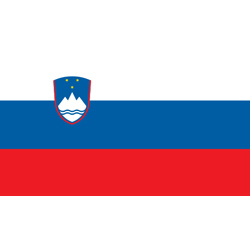 "Next season we wish to improve this season's results, which means that we are aiming for the upper half of the standings in the ABA League and winning the domestic league and cup trophies," Krka President Andraž Šuštarič told.
The Novo mesto side have therefore extended their cooperation with head coach Simon Petrov, while also signing a new, multi-year contract with Marko Jošilo, the statistically most efficient player from the last season.
As the club reports, the intensive negotiations are ongoing with several other members of the squad and Paolo Marinelli is also close to agreeing upon new contract. The Novo mesto basketball fans will be at the same time glad to hear that after six seasons spent in Turkey, Jure Balažić is returning home. As a Slovenia national team member he appeared at the 2013 and 2015 EuroBasket tournaments and at 2014 World Cup. Jure stated: "I am happy to be coming home from abroad after several years, to my hometown club. I know that I am returning to an ambitious side with good head coach and good conditions for work. I can't wait for the new season to begin."
"Last season Krka has made a plan on its development. I am very pleased to be a part of it in the future as well," Simon Petrov commented the latest developments within the club.