Olimpija Ljubljana inks Semen Shaskov
He signed a one-year deal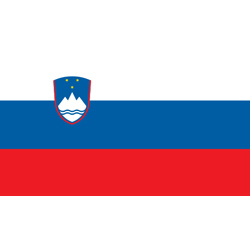 The last reinforcement of Union Olimpija ahead of the forthcoming 2016/17 season is Russian player Semen Shashkov, who is coming to Stožice from Lastovka Domžale.
Union Olimpija agreed on a one-year contract with Russian player Semen Shashkov, who played for Lastovka Domžale during the 2015/16 season. Shashkov averaged 10.7 points, 3.7 rebounds and 1.3 assists per game in Slovenian national championship.
Shashkov began his sporting career in CSKA Moscow youth categories and afterwards played for Ural, Nizhny Novgorod and Avtodor Saratov. The Russian power forward used to be a member of Russia U18 and U20 national teams. He also made an appearance at the Adidas Eurocamp in Treviso, where he was selected amongst the most talented players of his generation. Before his arrival to Slovenia, he had several injury problems.
By signing Shashkov, Union Olimpija have completed their roster for the 2016/17 season. Due to tough schedule of competitions and practices, some members of the club's youth categories will help the team during the season.