Victor Khryapa leaves CSKA Moscow after 13 seasons
The official statement from CSKA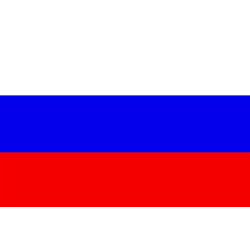 One of the club's symbols, all-time leader in games played for CSKA leaves the team.
For the first time Khryapa put on the red and blue uniform in 2002, when he was aqcuired from Avtodor Saratov. The forward played in the NBA (Portland and Chicago) from 2004 till 2008. He returned to CSKA in February of 2008 and immediately helped the team to take EuroLeague title; he also was a key to the Army Men title run in 2016. Victor was a team's captain from the beginning of 2009-10 season.
Khryapa played 611 games for CSKA (all-time leader) including 422 starts, he averaged 6.8 points, 5.2 rebounds, 2.6 assists, 1.2 steals and 0.7 blocked shots in 20.7 minutes. Victor won 2 EuroLeague titles, 13 Russian titles, 7 titles of the VTB United League. He was named to All-EuroLeague First (2009-10) and Second (2012-13, 2013-14) Teams, EuroLeague Best Defender (2009-10), VTB United League Playoffs MVP (2013), BEKO PBL Playoffs MVP (2010-11), Best Player in Russia (2013) by Sovetsky Sport (Alexander Gomelsky Trophy) and Sport Express.
Andrey Vatutin, CSKA PBC President:
It is incredibly difficult to say goodbye to the player like Victor. He is not just an athlete but a human legend, the whole chapter in CSKA history. He is loved by teammates and fans, he is respected by the opponents. His skills and understanding of the game made him one of the best Russian and European players of modern time. It seems to me that the time has come for him to set another goals, to try himself in defferent role, to become a manager or a coach, to find himself in basketball. But if Victor still feels that he is able to continue playing on the highest level, on the other team, we will support him, we will wish him health and luck. Victor did so much for CSKA that we will accept any decision he takes. If he decides, there will be a position for him in the club.
Victor Khryapa:
It happened that I had two periods of my career with CSKA. Therefore, first I want to thank Sergey Kushchenko, who brought me from Avtodor and entrusted in me the right to defend the CSKA colors. Then, when I returned from the NBA, I was strongly supported by Andrey Vatutin, thanks to whom I managed to spend a long and memorable 11 seasons on the team. During this time I had a chance to play and work together with wonderful partners, outstanding coaches. To name them all would take a long time, but everyone deserves special thanks. Here in CSKA there were many worthy moments, glorious victories, experiences, medals and cups raised over our heads. I also want to thank the club, which united a lot of people with whom we forged victories. Finally, special thanks to our fans, who throughout these years supported us at home and on the road, made long trips in order to fight together with the team at the Final Four. I will always remember this support with special warmth.