Khimki GM Astakhov: Whole club including drivers, cleaning ladies are fined 50% of monthly salary
The full speech of Khimki GM Pavel Astakhov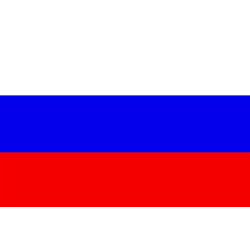 Yesterday I had long conversation with our President, and with our Sponsor. They have only one question?
- While having the best squad in history of our Club, why do we perform so bad.
I, have tried somehow, somewhat to explain.
What do we have?
- We have one of the best coaches of Euroleague, Giorgios, Champion of Euroleague, with other team he was in final four.
Further on , we have Alexei, most effective player in Europe at this moment, on European championship, in Euroleague, and VTB league.
Moving on: we have Sergey Monya, captain of Russian National team, Khimky, super experienced player, super professional, huge benefit for us.
We have Stefan, everyone knows how he performed last year for Zenith, and for National team of Serbia - how did we manage to stop him in Zenith last year, I still don't understand. One of the best point guards in Europe.
We have Egor, who can not only score 40 pts in single game but also tie hands to any offensive player.
We have Charles, leader of Red Star last season.
We have Toney, leader of the Yilsergiresun last year.
Khhhm …we have Andrey Zubkov member of Russian National team, leader of Lokomotiv Kuban in recent past.
There is James Anderson, last season one of the Darusafakas leaders.
There is Malcolm Thomas, leading rebounder of Chinese Championship, with experience playing in NBA.
Marko Todorovic, third year in our Club, not everything is working out for him, but last year in series with Zenith he was one of the best players.
We have Tyler, one of the leaders of Efes. Last year he came to new superb level in Europe, one of the best players on his position in Europe.
We have Slava, everyone saw how did he play last year. Super plays defense, has a three points shot, when he drives he dunks, and doesn't miss free throws.
We have Sokol, who wouldn't let any center from other team, not just to score under the basket, but wouldn't let in 3 second zone.
We have Thomas Robinson, a man who was one of the best players in NBA draft, played in NBA, and can do everything on the floor.
Here we have a lot of youngsters, and one of them… here is Tima. He is rushing to first team, and ready to bite the floor so he can be in first team.
And now, can anybody tell me why are we in such a SHIT. You know I am thinking already for a month about this and , must be that I do something wrong. I'm General Director of the Club, I'm responsible for everything what is going on with the Club. And Sponsors are asking me why are we playing this way, and what's going on with us.
I started to analyze, what do we have…Budget of the Club is there, it's stable during last four years, and last summer I managed to persuade Sponsors to increase budget, and purchase all of you. I have purchased coach, the Champion of the Euroleague, I preserved Alexey the best scorer of Europe, preserved core of Russian players, who are one of the best in Russia, and after together in tight contact with Giorgios, we purchased all the guys who are the first season in the Club.
Further more, I started thinking, there is no critical debts and delays in salary, travelling, flight we coordinate with coaches and coaching stuff, in order to make everything possibly comfortable.
Hotels that we are staying are one of the best, with food and menu there are also no problems. Club fulfills all wishes of coaching stuff or players or anybody else.
Here in Khimki and in Moscow everyone is set, there are drivers, its not without problems of course, but we are trying to do best to manage it.
Here I want to understand where is the problem, why are we loosing to strong and Top European teams by 15-20 points, and teams that are lower level than us we barely win.
Sponsor is asking me, why do I have to spent tens of millions of dollars on the BC Khimki, if I can cut down the budget ten times and also we gonna be at the same position as where are we now, and fight to be in top 8 of VTB league. And now we will fight for that spot, because after we lose few games in VTB league, we will struggle for 8 spot in VTB League.
Anyone tell me, did anyone remember last names of the players that beat us yesterday. Their maximum salaries are 5k Euros per month. How can we loose to them??
I can't fit it in my mind. Maybe I should tell sponsors:" listen, players are tired, they aren't happy with Euroleague schedule, too many games, referees are not calling right, all the time the whistling against us, and they have decided that they will play when they want to. If everything is all right in good condition, we are fighting and winning, if not OK they all have signed contracts and, of course, we are obliged to pay all the money, if we don't pay - agent will go to court and will win. You tell me at least your honest position which I can forward and accept my self."
Because all of us now look like losers. Losers never win. But I'm convinced and I believe that we are winners, and that's why all of you are here, that's why I have gathered all of you here so we win. And the beginning of the season "said" so,- we won Gomelskiy Cup, we started with 3 wins in Euroleague, in VTB league we beat everybody by 40 points, but what is the difference between VEF and Kalev? You tell me. And after, I'm sure that money is not solving everything…there is self respect, respect to deed you do, and after that there is the respect of all of your closest relatives, wifes, children, fathers, mothers, but after the game with Kalev, no one to respect us left.
I will never agree with this situation that is going on now, and I'm not going to brake under this pressure from the other people, press…and people who want us to fail there are so many. I never bowed under pressure, because I consider my self a Winner, and I will not bow because it is in my heart here. I'm sure that it is also same with you. You need to solve this problem inside of our team.
I want that once again you all think and analyze about it first of all.
What can we do, I can't agree with that.
If someone is tired and they don't want, please, I'm always available, come to my office, you can tell me , I'm leaving you, I don't like your Club, your Country and everything else, I will understand and accept.
Second, by my decision whole club, players, coaches, management, personnel, accounting, drivers, cleaning lady's, everyone are fined 50% of monthly salary.
I hope, very much hope, that in short period we will make this situation right, and we will show up on the spot in VTB league that we deserve. I think it is first or second spot. And than I will have the possibility to give you back that money. And to myself as well, because I'm fining myself as well.
Now if someone wants to say something or have any questions I'm ready to answer. If there is no any, than let's get back to work…Come on, come on (clapping ) get up, fixing this situation…Khimki!