Khimki name Georgios Bartzokas head coach
The Greek coach signs for two seasons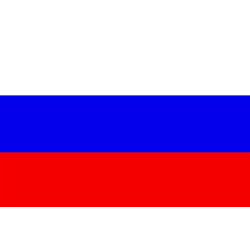 BC Khimki is glad to announce Greek specialist Georgios Bartzokas as new head coach. The contract with EuroLeague champ (2013) has been signed for two years. We welcome Georgios in our club!
Before becoming a coach Barztokas used to play professional basketball in Maroussi, Greece but after serious knee injuries ended his career at the age 27.
At 22, even being a player he started his coaching career as an assistant coach of Panagiotis Giannakis Maroussi, Greece. In 2006, he signed with Olympia Larissa, Greece. With this club he managed to clinch the Greek League playoffs spot for the first time in the club's history. The team eventually finished 7th, and repeated this success the next year.
In 2009, Bartzokas became the head coach of Maroussi, Greece. In 2010, he was named the Greek League Coach of the Year. In 2010 he headed the Greek side of Panionios.
In 2012, after the departure of Dusan Ivkovic, Bartzokas was invited to Olympiacos Piraeus as a head coach. With Olympiacos, he won the 2013 EuroLeague, becoming the first Greek coach in history to win this title. He was also named the EuroLeague Coach of the Year. He also won the 2013 FIBA Intercontinental Cup with Olympiacos.
In 2015, Bartzokas signed a two-year deal with Lokomotiv-Kuban Krasnodar, Russia and led the team to a first-ever Final Four appearance, after beating FC Barcelona 3–2 in the EuroLeague Playoffs.
On July 8, 2016, he signed a three-year deal with the Spanish powerhouse in FC Barcelona Lassa of the Liga ACB. After one season, Barcelona parted ways with him.
Georgios Bartzokas
Born on June 11, 1965
Nationality: Greece
Career:
As player:
1981-1992 – Maroussi (Greece)
As coach:
2003–2006 – Maroussi (Greece), assistant
2006–2009 – Olympia Larissa (Greece),
2009–2010 – Maroussi (Greece),
2010–2012 – Panionios (Greece),
2012–2014 – Olympiacos (Greece),
2015–2016 – Lokomotiv Kuban (Russia),
2016–2017 – FC Barcelona Lassa (Spain),
Since 2017 – BC Khimki (Russia)
Achievements:
2010 – Greek League Coach of the Year,
2013 – EuroLeague champion, EuroLeague Coach of the Year, FIBA Intercontinental Cup champion, Greek League runner-up,
2014 – Greek League runner-up,
2016 – EuroLeague third place