Joseph McClain and Darrell Bowie underwent surgery after being stabbed in Romania
The two players of Cuza Sport Braila transferred to the hospital after being attacked by a group of 8-9 people and stabbed in Romania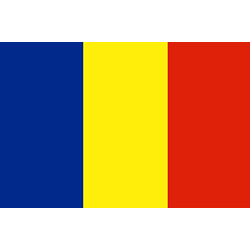 Two American players of Romanian team Cuza Sport Braila, Joseph McClain and Darrell Bowie were stabbed on Saturday night.
McClain is out of danger and has not been transferred to another medical unit. He has a perforation of the left lung after being hit by a knife.
Darrell Bowie has been transferred to Floreasca Emergency Clinical Hospital with helicopter. He has several lesions on the face, neck and abdominal area. He had a intestine surgery that showed two perforation caused by knife hits.
Both players are not in a life danger situation.
The two American were attacked by a person without any reason. They tried to calm down the aggressor and left the place where they were. Outside they were attacked by 8-9 people and were punched, kicked, some chairs were thrown to them and they were both stabbed.
The incident did not start because of a woman and the players were in that place with some other people.