Chanan Colman: 'I am trying to win the Danish Championship'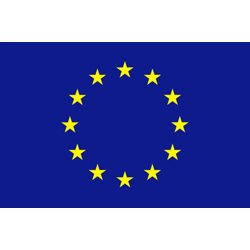 This is your second year with in Denmark with Svendborg. Last season you averaged double-digit scoring figures and now you're named MVP of the league. What did you do to improve your game and what are your plans for the future?
"I think the main thing I changed about my game was my approach. Sat down and analyzed the things that brought me to success thus far, but also added a few things that I've either been told by previous coaches or felt I could do different/better. That resulted in me being more of a leader, more aggressive, creating more off the dribble and all in all just taking more control of the game. Right now my future is trying to win the Danish Championship. We're the underdogs in a best-of-7-games-series, but we're going for it. With that said next year I am looking to go abroad again. Looking to go to one of the stronger leagues in Europe and maybe get back onto a roster that also plays internationally. I feel like I've developed a lot and would like to go against players at the highest level."

For someone who played in Finland, Germany, Israel and Denmark. How do you rate the level of competition of the Danish league?
"I think it's good. Not as strong as none of the above mentioned, but growing is probably the proper term. It's in the shadow of soccer and handball and therefore not all the clubs are able to bring in big sponsors. Right now there are (although the league was tighter than it's been in years) 4 teams that are a bit ahead of everybody else. But all in all, a good league in a great growth process with TV deals etc'."
You stepped up big for your team in Game 5 of the finals series finishing once again with a team high in scoring, while closing the gap to 3-2. What needs to be done on Monday in Game 6 in order to take this series to a Game 7 and win it all?
"We need to play RABBITS basketball. For some reason in some of the games we have came out a little flat, not moving the ball like we usually do. But if we play up to our potential, move the ball and guys stick to what they are good at, then I like our chances."

In your recent pro years, you were defined clearly as a shooter, shooting a career 37.6% from three point range. Now, you're helping more on the boards, aggressively getting to the cup and for the most part, guarding the opponents best player. How have you been able to put such a positive twist on your games on both ends of the court?
"Especially when arriving to Israel I became a shooter. In my earlier years I was more of a ball handler. Throughout the summer while working on my craft and watching my own old game tapes, I saw no reason not to pick that back up and put it all together. And since that's how I played all my youth years and early pro years it was an easy transition/addition. Being back, playing with the pick-and-role, almost feel like being reunited with an old friend. I Love playing the pick-and-role and I feel like I can always get of a shot, layup or create an open shot for my teammates. As far as guarding the best player, I don't believing taking the easy route and in order to get back/prepare for European top level I had to go against the opponents best on both ends."

Some years ago, you played in the EuroCup Challenge, averaged 10ppg, 3.5rpg and finished 3rd in the competition in assists with 5.3 dimes per game, also shooting 43.3% from deep. Is EuroCup a league you're looking to play in next season?
"Yes for sure. I really enjoy playing the international competition, getting to go up against another countries best, the travels, the team bonding and of course never the less another chance to compete for a trophy."

You have both an Israeli and Danish passports, and you've played for Denmark's NT. Do you have the option of joining Israel's senior Men's team and is it something you want?
"Actually, I haven't looked in to that. But I think I would be able to, especially since I've turned down the Danish national team the last couple of summers. Think the summers is a great opportunity to get better, and the team wasn't competing for anything of great importance so I decided to take a little time off and work on my skill set."

Who is the best player you have played with and against?
"Hhmmm, that's a tough one. The best I've played with is a tie between Christian Drejer and Marcus Hatten. Against, is also tuff since there are many names from Tony parker, Boris Diaw, Omri Casspi, Sofoklis Schortsanitis and more. But if I have to choose one, I was most impressed with Zaza Pachulia. He has way more than he shows in the NBA, and he dominated the game from whistle to whistle."