A good look at the first time winner betting market for FIFA World Cup 2018
FIFA World Cup 2018 promises to be one of the biggest betting extravaganzas of all time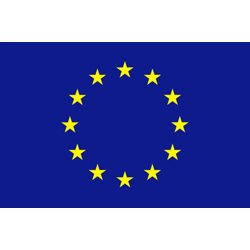 FIFA World Cup 2018 promises to be one of the biggest betting extravaganzas of all time! However, the biggest question being faced by all the football punters is whether they should bet on tried-and-tested nations that have won the title on previous occasions, or take a chance by punting on a team that looks good on the cards and promises to surprise everyone in the upcoming World Cup.
Regardless of the route you take, if you're starting out with football betting, and are looking forward to punt on the World Cup tournament, you must make best use of World Cup free bets and test the waters first before investing any real money. Sports betting is all about knowledge. Knowledge of the game, knowledge of the teams and knowledge of the players. It also requires a fair amount of knowledge, though, about how the betting works, which can be a bit complicated so it's a huge help to make use of free bets to get the hang of it all.
Furthermore, if you can successfully narrow down the possibilities, you can bet on all previous winners of World Cup or a set of teams that have a chance of coming out victorious at the end of FIFA World Cup 2018, for the first time. If you choose to go with the latter, it's the first time winners betting market that you should be focused on.
A guide to the first time winner betting market
The odds being offered in the first time betting market (at the time of writing this piece) are:
Yes: 3/1
No: 1/4
If you look at the statistics, only 8 teams have managed to win the FIFA World Cup previously. Considering that Italy failed to qualify for the tournament, the 1/4 odds backing the possibility that one of the earlier 7 winners might win it again, look short enough.
Odds offered on previous winners
The 7 teams under consideration here are: Uruguay, Argentina, Germany, Brazil, Spain, France and England. The 7 teams combined have collectively won 16 out of the 20 FIFA world cups that have been held so far.
You must also factor in the best prices offered by bookmakers on these 7 teams. Germany and Brazil are both going at 5/1, Argentina 9/1, Spain 7/1 and France 6/1. All these 5 teams are being perceived as the top 5 favourites. After them are England going at 16/1, and lastly Uruguay at 33/1. So combined together they have a 76% market share.
Odds offered on possible first time winners
If you believe that there'll be a first-time winner this time around, you'd have 25 teams to consider. These teams include: Euro 2016 champions Portugal at 28/1, and then Belgium at 12/1. Apart from these two, only Poland, Russia, Croatia and Columbia are priced at odds less than 100/1. All the remaining teams: Sweden, Denmark, Iceland, Switzerland, Nigeria, Mexico, Egypt, Morocco, Panama, Japan, Tunisia, Saudi Arabia, South Korea, Australia, Iran, Peru, Costa Rica, Serbia and Nigeria, are priced at three-figure odds. You might score one of history's biggest football bet wins if you back any of these 19 teams and they do emerge winners!
You'd be totally alright in backing Portugal and Belgium in this market, however, with host nation winning 5 out of the earlier 20 World Cup, Russia is definitely in with a chance, even if there is nothing promising about their side on the paper.