Watford and Chelsea suggest that stability might just be overrated
There are a few similarities with Watford and Chelsea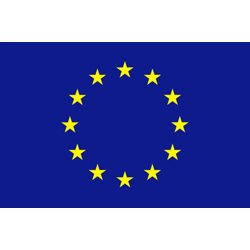 There are a few similarities with Watford and Chelsea. They are both Premier League clubs, they both have star wingers with Richarlison for Watford and Hazard for Chelsea and both have tube stops near their grounds. Apart from that though they have many things that separate them with success being the main one. Beyond a solitary FA Cup final appearance, Watford have little to show in terms of their trophy cabinet while Chelsea's is bulging with silverware including last seasons Premier League title.

However both sides have a new thing that is linking them more closely than ever and that is a their lack of stability. Both sides are going through managers as if they are going out of fashion with Watford having had 12 since 2011 while Chelsea have had 7 in the same time with sackings and managerial changes seemingly part and parcel of both clubs ways of operating. With Watford's decision to sack Marco Silva dominating sport news and more pointedly leading to a great deal of discussion, it seems that the general consensus is that Watford have made a mistake and that they need to be more stable. The perceived wisdom is that stability begets success.

The Premier League will, at least for the time being, have the shadow of Sir Alex Ferguson looming large, with his more than twenty year spell being the main argument that giving managers time will lead to clubs winning trophies or at the very least achieving success. In the post Sir Alex era, the Sean Dyche example is often used, Burnley stuck with their manager and have punched well above their weight and managed to stay in one of the hardest leagues in the world with a very small budget and little more than elbow grease and hard work keeping them there. Or at least that's what many think.

So why then do Chelsea and Watford keep sacking managers, ripping up plans and seemingly starting over. Did they not get the memo about stability being key, did they not understand that it is wrong to sack managers and bring new ones in. Did they not see the way that Leicester coldly got rid of Claudio Ranieri bringing on a press storm of huge anger. Surely both sides have been struggling since 2011 as they flitted between managers?

Well, actually, against the grain it seems that both Watford and Chelsea have managed to thrive on chaos and they have thrown the stability argument on its head and have managed to create teams which are achieving great things. Since sacking Carlo Ancelotti in 2011, (who was recently sacked by Bayern) Chelsea have managed to win a Champions League, a Europa League, Two Premier League titles as well as a League and FA Cup, they have gone to new heights not plummeted into crisis. Watford have also become a solid Premier League side since 2011 and reached an FA Cup semi final. For a side who have spent a lot of their years outside of the top flight, to be a regular fixture is a real achievement and shows that they have had, for their size at least, a lot of success.

Some clubs it seems need that fire, they need quick change, they need a kick up the backside rather than the comfort of the same manager coming in to the training ground everyday. It seems that some clubs gain a sense of interatia when things are too similar. Southampton have also changed their managers on multiple occasions but continue to be a solid Premier League team who punch above their weight. Leicester have reached new heights despite having three managers in the past two seasons.

This is set against the backdrop of Arsenal, who continue to stick with Arsene Wenger, despite falling further and further away from the heights that characterised the first part of his reign while Stoke recently sacked Mark Hughes after five years at the club as it was clear things have stagnated there. The famous manager Bela Guttmann, who led Benfica to the European Cup, once noted that managers lose their players after three seasons. The players start to get bored, they begin not to care and they do not see the manager in the same way. They need a refresher and perhaps Watford and Chelsea have noticed this. Whatever happens from now it is clear that stability is not the guarantee of success that it once was.