Superleague: Sigal Prishtina is the 2016 champion
Another trophy for Prishtina after the victory in BIBL, 3-2 the final series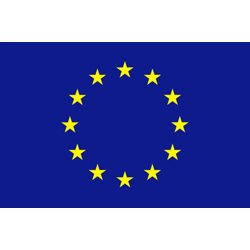 Sigal Prishtina won the 2015/16 Kosovo title after a really fought final against KB Peja, thanks the to 70-65 away victory in the decisive game-5 of the series.
For Prishtina this is the third consecutive championship (11 in total), closing the year at best after the victories also in BIBL and National Cup.
KB Peja, after the 23-1 regular season record, and Sigal Prishtina reached the final thanks to the victories in semifinals against Trepca & Bashkimi.
For the winners it's been decisive the performances of Abukar, Berisha, Warren, Azemi, Marinov, Kemp and Washburn (17ppg and 9rpg during the season), across for Peja losing effort of Hajrizi, Delic, Rugova, Davis and Burwell.
Final mention for the amazing season of Urim Zenelaj from Ylli: 23.2ppg, 15.9rpg, 2.0apg and 3.4bpg, leading the team almost to the post-season spot.