Uros Lukovic inks a two-year deal with Mornar Bar
The player comes from Partizan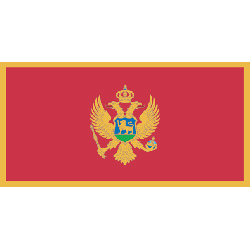 Uroš Luković agreed to sign a contract with Mornar for the upcoming two seasons. He will be a proper reinforcement at the position number five, which was a weak side of the Bar ABA League side over the past couple of seasons
Uroš Luković has, as a Belgrade-born child, begun his career at KK Torlak. Later he played for FMP, Radnički Basket, Zaragoza, Kumanovo, Kožuv, MZT Skopje Aerodrom, Tartu and since 2016 Partizan NIS.
213 cm tall center is the tenth player for Mornar's roster ahead of the upcoming extremely tough season for the club of Bar. Before him old members of the squad Marko Ćalić, Marko Mugoša, Radoje Vjošević, Vukota Pavić, Boris Bakić and Emir Hadžibegović, as well as the newcomers Nemanja Vranješ, Strahinja Mićović and Brandis Raley-Ross were the ones to do the same. It is expected that captain Marko Mijović should do the same in the forthcoming days and it remains to be seen who is to follow.
Luković averaged 7.9 points, 5.3 rebounds and 1.6 blocks per game in the ABA League last season.