Mornar named new head coach: Mihailo Pavicevic replaces his brother Djordje Pavicevic
Mornar held a press conference during which they announced that Mihailo Pavićević will be the team head coach in the 2017/18 season, while his younger brother Đorđije Pavićević will work as an assistant coach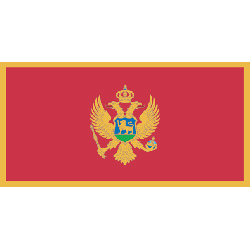 Mornar held a press conference during which they announced that Mihailo Pavićević will be the team head coach in the 2017/18 season, while his younger brother Đorđije Pavićević will work as an assistant coach.
It is only a minor change, as two brothers were coaching the team together in the previous season as well, while they will now only change the roles. Former head coach Đorđije Pavićević will now work as assistant, while Mihailo Pavićević will take the role of the team head coach.
"The fact that we will complete the 2017/18 roster in couple of days just tells you enough how serious everyone in the club are doing their job. My goal is to take Mornar to the top 4 teams in ABA League. Our goals in the FIBA Champions League are also very ambitious. We respect all the teams in our country and in our region, but our focus will primarily be put on Mornar's interests," said Mihailo Pavićević.