Janis Timma says he won't play for Latvia in upcoming FIBA World Cup qualifiers
The Latvian and other Baskonia NT players won't play for their countries in November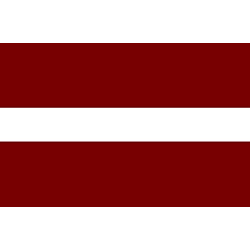 Janis Timma announced on Instagram that he won't play for Latvia in the upcoming FIBA World Cup Qualifiers.
The Latvian forward and his teammates at Baskonia had a talk and decided that they won't play for their National Teams in November.
"We as EuroLeague players are in a situation in which we should never be. We have to choose between an employer which keeps our family and our country. This situation is not our responsibility but we have to make a decision about that. In the club we discussed this situation and considered the bad start of the season, the new head coach, we made a joint decision not to join our National Teams in the first stage of the Qualifiers".