Sigal Prishtina champion of 2016/17 Superleague
Fourth consecutive championship in Kosovo for Prishtina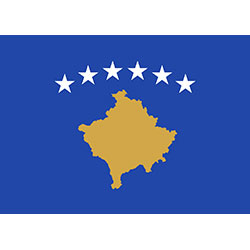 Sigal Prishtina won for the 4th time in a row the Kosovo Superleague, with the 3-1 success in the final series against Bashkimi.
The regular season champions (23-3) were perfect in semifinals against Trepça, winning the title number 12 and this season also the national cup. Bashkimi beat the 3-times finalists of Peja, won away the first game of the finals but losing at the end against the experience of Prishtina, despite the performances of Locke and Black.
The success of Prishtina passed from the hands of Kemp, Hinds, Moser, Delic and Rugova.