Hapoel Holon officially signs Luther Head
L'ex NBA sbarca in Israele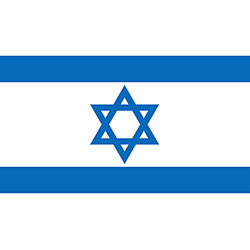 Hapoel Holon announced the signing of free agent combo guard
Luther Head,
as exclusively anticipated by Sportando.
Per team policy, terms of the deal were not disclosed.
Head entertained several first-class Chinese offers of up to $500,000 before choosing to play in the Holy Land.‬
"Luther is very excited of getting the opportunity to play in Israel. He had much higher offers but after consulting his close friend Will Bynum, who played an instrumental role in Luther's
decision, he decided to sign in Israel with Holon," sources close to Head told Sportando, confirming this report.
The 6'3", 185-pound guard played 344 NBA games, averaging 8.3 points, 2.5 rebounds and 2.4 assists in his six years playing with the Houston Rockets, Miami Heat, Indiana Pacers, and
Sacramento Kings. Head showcased his best season in 2006-07 when he averaged 10.9 points and shot 44.1 percent from 3-point range for Houston.
Head, who will celebrate his 30th birthday in November but his first outside of American soil, is looking forward to his European rookie season and is excited about the opportunity of being a franchise player on a high-quality team in a good league. In addition to the domestic competition, Holon also competes in the European EuroChallenge tournament.‬
‪
‪Coaching Head will be former Israeli National Team assistant coach Dan Shamir, who resurrected the careers of numerous players such as Terence Morris, Shawn James, and Moran Roth, directing them to European power Maccabi Tel Aviv.‬
Head will team up with 6'8" forward-center Frank Hassell of the Canton Charge, Pennsylvania's standout Jewish playmaker Zack Rosen, recent Maine Red Claws' Lawrence Hill, and Tyler Smith.
Sent from my BlackBerry® smartphone from orange