Tolbert returns to Ashkelon
Il giocatore torna dopo 4 anni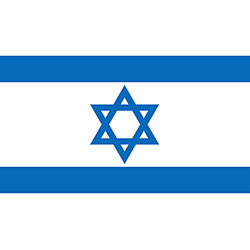 After signing 4 Israelis, Ironi Ashkelon signed their first foreign player for 09/10. A foreign which is actuallt already one of us. Brian Tobert (25, 1.86) which the next season will be his 6th in Israel.

Tolbert came to Israel in 04/05 and joined Maccabi Petah-Tikva, since then he played in Ironi Ashkelon, Maccabi Rishon Lezion, Ironi Ramat-Gan and Hapoel Holon. he ranks 154 in the Israeli all-time leading scorers with 1961 pts.

Last season Tolbert scored amazing basket with the buzzer who gave Hapoel Holon the Israeli Cup. He finished the season with 10.1 ppg, 2.4 rpg and 3.0 apg, In the playoffs he was great with 17.4 ppg and 6.0 rpg but didn't climb with Holon to the Final Four.

Tolbert played in Ashkelon in 05/06 scoring 17.4 points per game with 3.8 rebounds and 3.2 assists per game.