Tony Washam stays in Netanya
Il giocatore più dominante della scorsa seconda divisione israeliana rimane a Netanya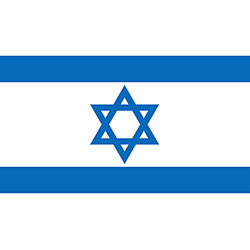 Tony Washam (27. 2.01) will continue for his second season in Elizur Maccabi Barak Netanya. The Scorer who graduated from little St Vincent in 2004

Came to Israel a year later directlly to Netanya which played in the second division (21.6 ppg) . After one year he moved to Hapoel Holon, also in the second division

and with amazing numbers (28.5 ppg) led the team to the premier Israeli League.

Holon wanted to release him at the beginning of 07/08 but Washam had a contract for one more season and he insisted to stick with the team. He probably knew why. He
didn't play much (10.5 mpg, 7.5 ppg) But Hapoel Holon won historic Israeli Chamionship and washam added a title to his resume.

In 08/09 he moved to Ironi Nahariya, still in Israel, but was realeased at the middle of the season (10.7 ppg, 4.6 rpg) and after two months signed again in Netanya which led at that time the second division. Washam integrated very well and contributed 30.1 ppg at the 2nd division playoffs leading the team to Premier League.

The next season will be Washam's 5th season in Israel and 3rd in Netanya.

Zvika Balnakitni, Chairman of Elizur Maccabi Barak Netanya: "Washam second home is Netanya, he feels good here. when the previous season ended, he already told us that we are his only option for next season"