Maccabi Haifa signs Uri Kokia for two seasons
The player comes from Hapoel Jerusalem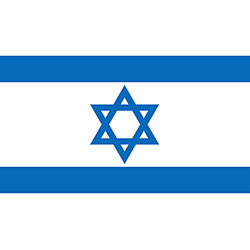 The Maccabi Bazan Haifa professional basketball team, the 2012-13 Israeli Super League champion, announced today the team has signed center Uri Kokia for the 2013-14 season with a team option for the 2014-15 season. Per team policy, terms of the contract were not disclosed. The signing reunites the Greens with the center, who helped guide Maccabi Bazan Haifa to a promotion to the Premier League during the 2007-08 season, averaging 9.2 points, 9.6 rebounds and 2.4 steals in 27 games.

"We are thrilled to welcome back Uri Kokia to Maccabi Bazan Haifa," said Maccabi Bazan Haifa owner Jeffrey Rosen. "Uri Kokia has a special connection with the city of Haifa. As a player, he is one of the fiercest competitors in the league and is a great leader both on and off the court. His constant hustle makes him a fan favorite."

"I'm looking forward to working with Uri again," said Maccabi Bazan Haifa head coach Danny Franco. "I have great memories from our previous seasons together. Uri is a role model both as an athlete and as a person. I'm proud to have him on board."

"I'm happy and excited to play for Maccabi Haifa, the league champions, once more after the great memories from six years ago, and in front of the green crowd. I thank Jeff and Danny for their confidence and I'm sure we will have a season that everyone in Haifa will enjoy and will be proud of."

Kokia, 32, has spent the past four seasons with Hapoel Jerusalem, averaging 3.9 points, 4.0 rebounds and 1.2 steals in 15.8 minutes in 59 Israeli League games from 2009-13. In 22 EuroCup games with Jerusalem from 2009-13, Kokia posted averages of 4.9 points and 3.0 rebounds.

The 6-foot-8, 228-pound center was limited to 5 games last season due to an injury, tallying 3.4 points and 4.2 rebounds in 15.8 minutes.

An 11-year veteran, Kokia has played for five teams in the Super League (Hapoel Galil Elyon, Nahariya, Bnei Hasharon, Hapoel Holon, Hapoel Jerusalem), beginning his career for Hapoel Galil Elyon in 2002-03, where he earned Eurobasket.com Rookie of the Year honors. He spent the 2008-09 season with Hapoel Holon under head coach Danny Franco, earned the Most Improved Player award as well as the State Cup title over Maccabi Haifa

A native of Ramat Ilan, Kokia competed for the Israeli national team from 2009-10 to 2011-12.