Maccabi Haifa announced Moran Roth
The player comes from Maccabi Tel Aviv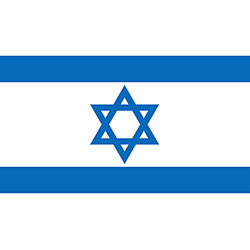 As David Pick reported, The Maccabi Bazan Haifa professional basketball team, the 2013 Israeli Super League champions, announced today the team has signed point guard Moran Roth for the 2013-14 season. Per team policy, the terms of the deal were not disclosed.


"I'm thrilled to have Moran wear the Maccabi Bazan Haifa uniform this season," said Maccabi Bazan Haifa owner Jeffrey Rosen. "His addition is great for our team and especially our fans. Moran's veteran presence and competitiveness is something to be admired. Fans are going to have a fun time watching our team this year."


"Moran Roth is the point guard for Maccabi Haifa this year, who can continue the momentum of the team's successful championship season," said Maccabi Bazan Haifa Vice Chairman Arnon Shiran. "Moran is one of the best Israeli point guards in the league. He's a soul player, who will be a fan favorite, and with his experience and leadership ability, he will help lead the team to face the challenges in the upcoming season as well as to establish our team atop the Israeli basketball league."


"Moran Roth is a true leader in every sense of the word, both on and off the court," said Maccabi Bazan Haifa head coach Danny Franco. "He is one of the best point guards in the league and leaves everything on the court."


Roth, 30, appeared in 27 games last season for Maccabi Tel Aviv, averaging 2.5 points and 2.0 assists in 10.8 minutes. During the 2011-12 campaign with Hapoel Holon, Roth posted an All-Star season, tallying a league-leading 8.0 assists per game, along with 11.7 points and 3.1 rebounds, while shooting 33.7% (34-101) from three-point range in 32.5 minutes per game in 21 games."


"I'm very excited to play with Maccabi Bazan Haifa this season," said Roth. "The Maccabi Bazan Haifa organization and their fans are world-class. They had an amazing championship season this past year. I'm looking forward to continuing that success into this season, both in Israel and in the EuroCup. I can't wait to play at Romema Arena in front of some of the most passionate fans in Israeli basketball."


The 5-foot-10 point guard has played in 216 career regular season games (121 starts) over his 9-year career with Maccabi Tel Aviv, Hapoel Holon, Elizur Ashkelon, Hapoel Jerusalem, Galil Gilboa, Ramat Gan, Maccabi Rishon Lezion and Ramat Hasharon, putting up 9.1 points and 4.1 assists in 24.7 minutes. He ranks tenth among active Israeli players in points and second in assists. Roth has also seen action in 28 career playoff games, averaging 7.6 points and 3.3 assists in 24.1 minutes.


A member of the Israeli National Team, Roth has had a prolific career in Israel, having won the Israeli League championship in 2007-08 with Hapoel Holon as well as the State Cup title with Maccabi Tel Aviv last season.