Maccabi Haifa signs Israeli shooting guard Dagan Yavzuri
The player signed a 1+1 deal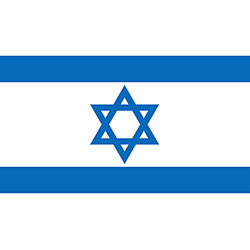 The Maccabi Bazan Haifa professional basketball team, the 2013 Israeli Super League champions, announced today the team has signed Israeli shooting guard Dagan Yavzuri for the 2013-14 season with a team option for the 2014-15 season.

"Dagan Yavzuri is a proven premier shooter in the Israeli league and we are excited to have him join Maccabi Bazan Haifa this season," said Maccabi Bazan Haifa team owner Jeffrey Rosen.

"I want to thank everyone who I've met and helped me during my five years withHapoel Gilboa / Galil," said Dagan Yavzuri. "I am thrilled to sign with Maccabi Haifa, the defending champions, which is a greatly respected club, and I hope to meet expectations."

Yavzuri, 27, joins Maccabi Bazan Haifa after spending five seasons with Gilboa Galil and one with Gilboa Afula, where he accumulated 1,083 career points and averaged a career 40.7% (230-565) from three-point range. He was a part of Galil's 2009-10 Israeli League championship team as well as back-to-back Balkan league championships in 2012 and 2013.

During the 2012-13 season, Yavzuri posted averages of 10.1 points, 3.3 rebounds and 2.9 assists, while shooting 40.4% (44-109) from 3-point range (7th highest in the league) for Galil. In 12 Balkan League games, Yavzuri tallied 10.8 points and grabbed 3.8 rebounds in 24.5 minutes, while shooting 43.8% (21-48) from beyond the arc. This past season, he set a career-high in points scored (30) and VAL (35), knocking down 7 three pointers and dished out 7 assists in Round 13 against Maccabi Bazan Haifa.

Maccabi Bazan Haifa also announced that the team will not exercise the option for guard Chanan Colman for next season.