BC Academic Bultex 99 in SIGAL UNIQA Balkan League Season 2017-18
A new team from Bulgaria in the next BIBL season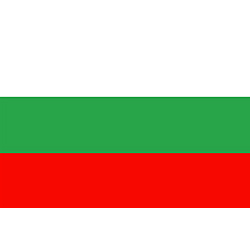 Today, the President of the Bulgarian Basketball Federation, Georgi Glushkov, officially confirmed the participation of BC Academic Bultex 99 in SIGAL UNIQA Balkan League next 2017/2018 Season.
The team from Plovdiv, that finished at 5th place in the Final Standings of Bulgarian National League last season, will join the BIBL and its registration process has already started. In the next days, the management of BIBL will have a meeting with the management of BC Academic Bultex 99 to arrange all the details.
After 18 years of absence, BC Academic Bultex 99 returned to the Bulgarian basketball elite in 2015 and after one season of adjustment, made a huge comeback in the domestic league in 2016/2017, winning 16 of its 24 games played in the Regular season of NBL. The ambitions of the club and the local government is to keep up the good work and be an example for professional environment at its best.
In the next few days the league will continue with the registration of the other clubs which will play in the 10th BIBL season.