CSKA Moscow signs Joel Bolomboy to a three-year deal
CSKA Moscow invested in its frontcourt's future by signing rebounding ace Joel Bolomboy to a three-year contract on Wednesday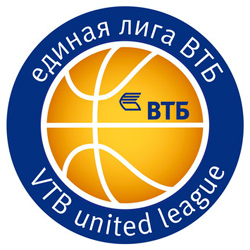 CSKA Moscow invested in its frontcourt's future by signing rebounding ace Joel Bolomboy to a three-year contract on Wednesday. Bolomboy (2.06 meters, 24 years old) appeared in six games last seasons for Milwaukee of the NBA and 12 the previous one, including two playoff games, with Utah. He averaged 1.7 points and 1.5 rebounds in 5 minutes on average in the NBA and spent much of his time as a pro so far with Salt Lake City and Wisconsin of the NBA G League. Previously, he spent four seasons at Weber State University, averaging 17-9 points and 12.8 rebounds in the last of those and earning his conference's best defender award.
"I'm very excited to join CSKA," Bolomboy said. "Growing up as a kid it was always a dream to play for the NBA or also the great CSKA Moscow because of my family history. Now I will finally have a chance to do so. It means a lot to me because my mother is from Russia and we have roots here. I look forward to this experience, learning a lot and growing as a young player on and off the court and to this new journey in my career."
"We've been following Joel for quite a long time. It is important that he also wishes to play for Russian national team and develop as a player in the CSKA environment," CSKA head coach Dimitris Itoudis said. "We got a player who can cover the power forward and center positions. His determination, desire to work and willingness to improve are very important."