Sidigas Avellino set to play Umana Reyer Venezia in all-Italian FIBA Europe Cup Final
Avellino and Venezia will play for the title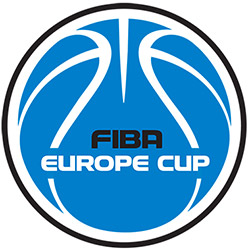 MUNICH, Germany (FIBA Europe Cup) - The 2018 FIBA Europe Cup Final will be an Italian affair, with Sidigas Avellino set to take on Umana Reyer Venezia.
Sidigas Avellino were the first team to book their ticket to the Final after ending the fairy-tale run of Danish side Bakken Bears on Wednesday night. The Italian visitors claimed an 82-72 win to complete the double and win the home-and-away series 157-144 on aggregate score.
It is the first time Sidigas Avellino have qualified for a European Final, marking the club's biggest success since winning the Italian Cup in 2008.
In the second Semi-Final, Umana Reyer Venezia fought off Donar Groningen to add to their pedigree on the international stage, having previously reached the Final of the Korac Cup in 1981, as well as the Basketball Champions League Final Four last season. Their success comes in the same week that their women's side finished runners-up in EuroCup Women.
Umana Reyer Venezia were pushed to the limit by the Dutch side and their sell-out home crowd, losing Thursday's game 83-80, but still advanced on aggregate score, 162-155, thanks to their 10-point advantage from the first leg.
The Final will be played in a home-and-away format, with the first leg set to take place in Avellino on April 25 and the return leg to be hosted by Umana Reyer Venezia one week later.