FIBA Europe Cup Quarter-Final field set
Official statement from fiba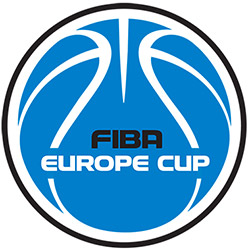 The FIBA Europe Cup Round of 16 came to a conclusion on Wednesday evening, leaving eight clubs vying for the title.
Of the remaining eight teams, Italy has the most reason to celebrate, with representation from two teams, whilst Denmark, France, Lithuania, Montenegro, Netherlands and Russia are represented by a team each.
The Quarter-Final pairings are as follows:
Bakken Bears v ESSM Le Portel
Juventus Utena v Sidigas Avellino
Mornar Bar v Donar Groningen
Reyer Venezia v Nizhny Novgorod
The Quarter-Finals will be played in a home-and-away format, the team listed first above playing the first leg at home. The first-leg games are scheduled to take place on March 21, 2018, with the return-leg games scheduled for the following week.