Best 5 players who did not qualify for FIBA Europe Cup Top 16
Cumberbatch, Adrien, Joyce, Cobbs and Fieler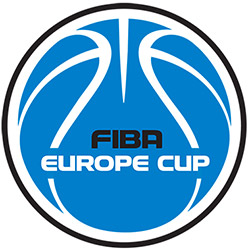 The 5 most intriguing players who did not qualify for Fiba Europe Cup TOP 16

Andell Cumberbatch (Redwell Gunners Oberwart) is an explosive and quick guard. The former St Bonaventure player possesses a killer instinct. His first step is well complemented with a nice variety of hesitation and crossover moves off the dribble. Cumberbatch played extremely good at getting into the lane where he can find open teammates. He is also a very good shooter from the arc (37%) and a good defensive player (2,2 steals per game). In 10 games averaged 15,4 points and 5,7 rebounds.

Jeff Adrien (Bnei Hertzeliyya) arrived to the Fiba Europe Cup from China last summer. He is a warrior fighting for every rebound or every loose ball. He is able to make plays on both ends of the floor thanks to his length and his energy. He did all the dirty work, cleaning the boards and defending. The former NBA player has very good hands and makes difficult catches in traffic and on the move. In 12 Fiba Europe Cup games averaged 14 points, 7,4 rebounds and 1,5 assists.

Dru Joyce (Tsmoki-Minsk) is a mature leader with a tremendous court visión and playmaking ability. Joyce always finds teammates when they are in position to score. He dished out 8,3 assists per game. The former Akron player is a great ball handler with a great shoot. Joyce averaged 50 percent from the three-point line. In 12 Fiba Europe Cup games Joyce averaged 15,1 points, 2,8 rebounds and 8,3 assists.
Justin Cobbs led a disappointing Gravelines with 18,9 points, 4 rebounds and 5,5 assists. The former California player is an extremely smooth and talented guard. Cobbs loves playing at a fast pace, where he puts constant pressure on the opposing team. His passing and visión are good. He has a great touch around the basket. Defensively, his foot speed allow him to be a menace.

Chase Fieler is a successful representative for Donar Groningen. The former Florida Gulf Coast player is a versatile forward. He can go to work in the post, especially against smaller and weaker defender or he can shoot. Allen provided the team with a solid three-point shooting. He averaged 41,9 percent from the three-point line. In twelve Fiba Europe Cup games averaged 14,4 points and 6,8 rebounds.

Article by JC Ruiz