Successful first meetings of ELPA management and players
ELPA management made first visit to the players, talked about the association's plans and gathered information on issues that need to be discussed with EuroLeague and its shareholders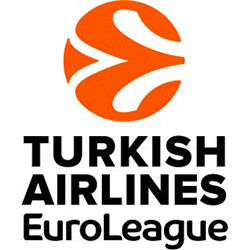 Managing Director Bostjan Nachbar and Secretary General Anze Blazic visited excellently organized Zadar basketball tournament where they met with players of AX Armani Exchange Olimpia Milano, CSKA Moscow, Fenerbahce Istanbul and Maccabi Tel Aviv in a very productive meetings. Players confirmed the need of EuroLeague Players Association and its meaning for them and development of european basketball in general and have been pleased with all done things since 26 June when ELPA was officially founded.
They raised several issues that need to be discussed with EuroLeague and its shareholders which could help making even better product for all participles in the league, especially the fans. All the issues could also be subject of negotiation in a Collective Bargaining Agreement, biggest goal of ELPA in the near future.
This were only first meetings of ELPA management with the players which will continue visiting them next week.
Tarik Black, Maccabi Tel Aviv:
"With basketball being such a national powerhouse it is instrumental that the people who are engines to the vehicle have the proper representation which is possible through EuroLeague Players Association. I am glad it has been formed. Things that we were talking about are so powerful and impactful for players in Europe moving forward with players' rights. ELPA is instrumental for us, our success and progression of basketball. It is a world changing thing."
Nando de Colo, CSKA Moscow:
"We had a meeting with all the players to talk about what we can do better for us. EuroLeague Players Association is very important and we are very happy we can work on it together."
Sinan Guler, Fenerbahce Istanbul:
"We've met with EuroLeague Players Association representatives in Zadar and it was a very productive meeting. It was nice to see all approaches the players want to do in a unified voice and I hope that they will improve the standards we show to the fans."