EuroLeague
11/09/2018, 16.15
Rumors
Baskonia stops preseason because 11 of its players are joining their National Teams
Baskonia had to stop the preseason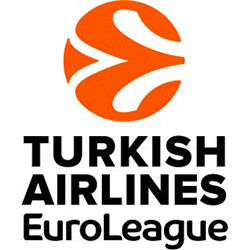 Baskonia was forced to stop the preseason because 11 of its players will be with their National Teams for the upcoming FIBA Basketball World Cup qualifiers from September 13 to September 17.
Coach Pedro Martinez announced on Twitter that the training camp of the Basque team has to be stopped.
The players that will join their National Teams are:
Ilimane Diop (Spain), Marcelinho Huertas(Brasil), Matt Janning (Georgia), Vincent Poirier (France), Toko Shengelia (Georgia), Shavon Shields (Denmark), Luca Vildoza (Argentina) and Johannes Voigtmann (Germany). And from young teams, Rati Andronikashvili (Georgia), Jurij Macura (Slovania) and Sander Raieste (Estonia).
Por causas ajenas suspendemos temporalmente la pretemporada por falta de personal que pueda atender las indicaciones técnicas. Rogamos disculpen las molestias.

— Pedro Martínez (@pedroma2014) 10 settembre 2018