Blatt on EuroLeague-FIBA conflict: It is only good for people with ego and political designs
Blatt on the conflict: It's about time, it's got to stop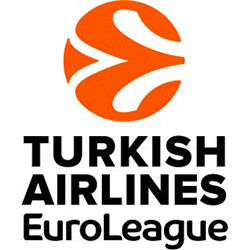 David Blatt has coached for seven years Russia's National Team and is now at the helm of EuroLeague team Olympiacos.
Blatt spoke about the ongoing "war" between ECA and FIBA about the new competition system and the National Team windows in the middle of the season or during the training camp.
Via Eurohoops,
"I am someone that has lived in both worlds. I've been a long time NT coach; I spent seven years coaching Russia. I've been 25 years in the coaching business. I've been more than a decade coaching in the EuroLeague. I know that there are very good people on both sides of the fence."
This situation is not unlikely of what's happening to the rest of the world. There are a lot of good people with good ideas that can't seem to get together and do the right thing. What's happening now it's not for the good of basketball or the good of players, but for the good of people with ego, people with political designs".
"It's about time, it's got to stop. It's about time someone steps up and says 'hey, what the right thing to do for the game. And not for the politics, the egos, the designs, I don't know. It's wrong and it's got to stop".